VAN HALEN FRONTMAN DAVID LEE ROTH SAYS NEW SONG "AIN'T NO CHRISTMAS" COULD BE ABOUT THE BAND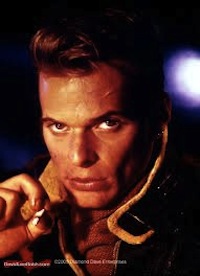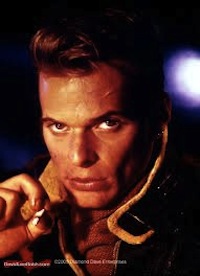 David Lee Roth says that his new song, in which he offers a sad goodbye against a low-key guitar accompaniment, could be about Van Halen reports blabbermouth.net.
Lyrically, Ain't No Christmas sounds like Roth is closing the door on the current Van Halen reunion, with lines that include, "Sure looked good on paper, once upon a lie. Happily never after, and I'm not okay to drive.
Let's put the pin back in this one, and say we both survived. Last blank space on the map I think we've arrived…
"Quittin' while you're ahead ain't quittin', and I'm quittin'."
After initially denying that the song was about Van Halen — telling the Van Halen News Desk that "It's poetry. It has nothing to do with Van Halen." Roth has since released a follow-up message, saying, "On second thought, if all work is autobiographic, maybe this song is about Van Halen…"
Greg Renoff, author of the new book Van Halen Rising, was one of many fans who thought Ain't No Christmas was the singer's goodbye message to Van Halen. Renoff said, "Roth's vocal performance here is mournful and somber. His lyrics express feelings of bitterness and regret. My take is that the lyrics provide a commentary on Roth's recent months with Van Halen and perhaps a window into the future of Van Halen."