UDO DIRKSCHNEIDER DISCUSSES NEW MUSIC, REISSUES AND RONNIE JAMES DIO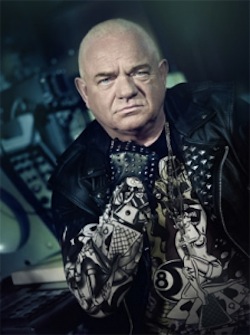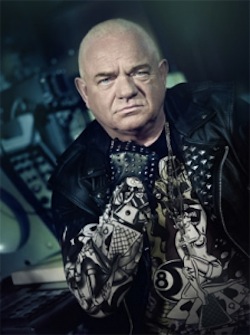 Greg Prato of Songfacts spoke with Accept's former frontman Udo Dirkschneider about his solo band's forthcoming new album, Steelhammer, the eight UDO albums that were reissued as expanded editions in 2013 and Ronnie James Dio. Portions of the interview appear below.
Songfacts: How did the idea come up to reissue the eight albums of the UDO band?
Udo Dirkschneider: The idea is that you didn't get all the albums of UDO for a long time in the US, so now we had the possibility to bring out the whole back catalogue. And now AFM Germany has opened up a office here over at the US and found a distribution label, stuff like that. For us, it was also important that we can make a tour, then people can buy the whole back catalog.
Songfacts: What can fans expect from these reissues, as far as if there are going to be bonus tracks and things like that?
Udo: Yeah. Of course, the record company was asking if we had something left, like live songs, unreleased songs, to remix songs. So we gave them everything what we had.
Songfacts: How has your songwriting changed over the years when you compare songwriting for Accept and writing for the UDO band?
Udo: With Accept it was more teamwork. We had two periods of UDO. In the first place, I was writing the songs together with two guitar players, Mathias Dieth and Andy Susemihl. And now, with UDO for the second time, I wrote most of the songs – 90% – together with Stefan Kaufmann.
Songfacts: Who are some of your favorite songwriters?
Udo: For me Ronnie James Dio was a big thing.
Songfacts: How did his music affect you and also his singing?
Udo: For me, he was one of the greatest singers in the metal scene. I was in a way a good friend with Ronnie. When we met each other, especially at a festival, we always had a long talk about music and stuff like that. So it was very similar in thinking of this kind of music.
Songfacts: What are the future plans for UDO and are you working on a new album with the band?
Udo: Yeah. The new album is done, called Steelhammer. It's coming out at the end of May. And at the moment all we're doing is the short US tour after a long time, and see what's going on for UDO. So far everything looks very good. They're talking about how we have to come back next year for a longer tour. Then maybe when we are finished with the US tour, we'll go back to Europe. Then we start the whole tour doing festivals, and then in the middle of September we start the European tour – we start in Russia, and then you can say nearly everywhere in Europe. We have to go to South America, and then hopefully we come back next year, then, for another long tour of the US.
Read more at Songfacts.
source: songfacts.com