TWISTED SISTER GUITARIST JAY JAY FRENCH TELLS EDDIE WHY THEY CHOSE DRUMMER MIKE PORTNOY TO HONOR A.J PERO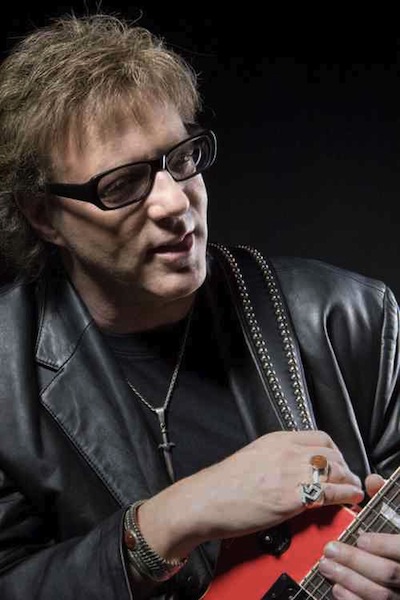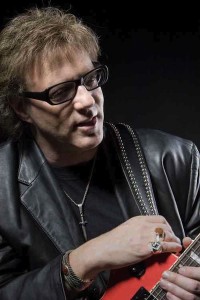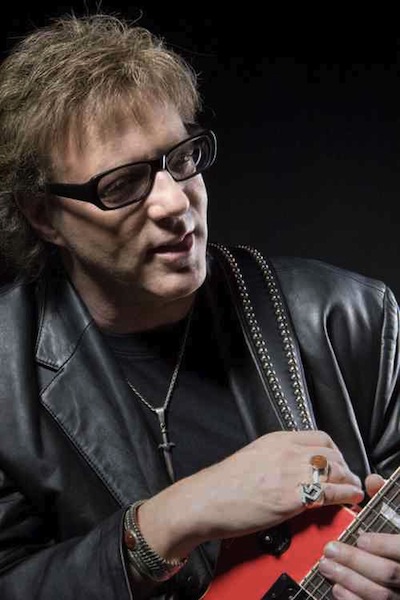 Twisted Sister guitarist Jay Jay French was guest on the May 11th broadcast of Eddie's Sirius/XM show, Eddie Trunk Live. Jay Jay was discussing Twisted Sister's final tour and why they selected drummer Mike Portnoy to honor A.J. Pero, who passed away unexpectedly, on March 20th.
"That is a really great question," French responded. "Here is how that really went down. I was at the Starland [Ballroom] waiting to go on stage with Adrenaline Mob, and Mike was there as well. And the two of us were just kind of sitting in the dressing room and shaking our heads, because, don't forget, it was only a day [after A.J. died] — it was the next day. So we were both kind of shaking our heads in disbelief. And he turned to me and he said, 'By the way, I just want you to know, my schedule happens to be clear after mid-May, and if you want me to do it, I'm there.' And I kind of looked at him and I went, 'Wow, that's quite an amazing offer.' He's such a great drummer; he's so legendary.
A.J. and Mike, I guess, kind of were interchangeable within the Adrenaline Mob situation. And most people don't understand how great, technically, A.J. was; he was a spectacular drummer. They had enormous respect for each other; they were brothers, in a way. They really were. And he just said, 'If you want me, I'll be happy to do it.' And I kind of told the guys in the band, and everyone was, like, 'Wow! Really? Wow! That's amazing.' So that's kind of how it transpired."
French continued, "I'll tell you how much of a fan [Mike] is [of Twisted Sister]. I mean, he is such a fanboy. He came to rehearsal and handed me cassettes he made off the air of our famous shows that were broadcast back in the day, from Hammerheads, on WBAB, WLIR, live in Detroit… He had stuff that I didn't even remembed that we did. And he had 'em, and he had 'em labeled. And he said, 'I just found them.' He goes, 'I want you to know. This is from my personal collection.' And what I said to him was, 'How does it feel to play with a band that you snuck in to see back in the day?' And he said, 'It's really… It's quite amazing.' So, I think, if I look at it through his eyes, if he was 15 or 16 and someone said to him, 'One day you'll be playing with them,' I don't think he would ever think that would happen. So I think that that's something great for him, and, of course, for us, it's an honor. So it goes both ways."
Before the band ventures out on their 2016 Forty and F**k It farewell tour, the band will be honoring A.J. with two tribute shows: May 30th at the Hard Rock Hotel and Casino in Las Vegas and Saturday, June 13th at The Starland Ballroom in Sayreville, New Jersey. Tickets on sale now.