TRAILER FOR RUSH'S CONCERT MOVIE, "TIME STAND STILL," POSTED ONLINE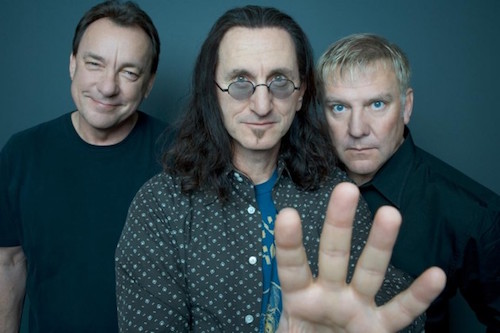 Rush have released an official theatre trailer for upcoming concert movie, Time Stand Still, watch it below.
Described as a document of their "final touring chapter," it's to be screened in North America on November 3rd, with a DVD release to follow on November 18th.
Producers say, "Featuring interviews with the band throughout their sold-out 2015 40th Anniversary tour, the film also shows rarely seen backstage footage capturing the final moments of life on the road.
This is the final touring chapter of a band that has meant so much to so many fans around the world. It's an intimate view 'under the hood' of a historic moment from the perspective of the band, their fans, crew, and management."
The two-hour presentation also includes 20-minute short A Salute To Kings, in which Gene Simmons of KISS, Chad Smith of the Red Hot Chili Peppers, Taylor Hawkins of Foo Fighters, Ann and Nancy Wilson of Heart, Scott Gorham of Thin Lizzy and Rush producer Nick Raskulinecz discuss their experiences of the Canadian trio.