TORA TORA BASSIST PATRICK FRANCIS DIAGNOSED WITH CANCER, PLEASE ATTEND FUNDRAISER BEING HELD ON AUGUST 21ST IN MEMPHIS, TN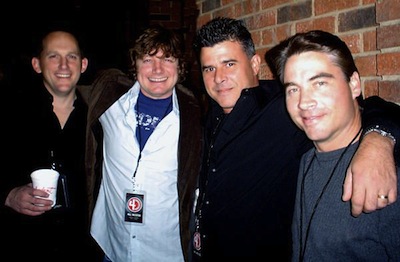 Tora Tora bassist Patrick Francis was recently diagnosed with bladder cancer. Francis had surgery last week and is recovering.
Due to missed work, the band, along with their friend Matt Montgomery, are having a fundraiser to assist the bassist with his expenses.
The event will be taking place on August 21st at Minglewood Hall in Memphis, TN. It will feature silent auctions, raffles and lots of amazing music. Musicians appearing at the event include Tora Tora, Every Mother's Nightmare, Roxy Blue, The ShotgunBillys, Zach Myers Band, Fevertree, Surrender The Fall, Jeff and Leslie Caughron. Tickets range between $10 and $15 with doors opening at 2PM.
To purchase tickets, please visit minglewoodhall.com. For more information about this event, please go to twitter.com/toratorarocks.
Tora Tora celebrated their 25th anniversary 2013 with a limited edition "super fan" package. You can purchase this item at fnarecords.net and other releases from band by clicking here.
[Dana's note: We here at EddieTrunk.com send our best wishes to Patrick and hope that he has a swift, and complete, recovery]