TONY IOMMI ON HIS CANCER BATTLE: "I'M NOT READY TO GO YET. I'VE GOT TOO MUCH TO DO"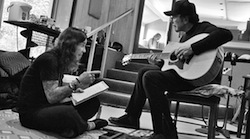 Ozzy Osbourne is responsible for forcing Tony Iommi to confront his cancer, the Black Sabbath guitarist has revealed.
It was his bandmate who pushed him to see a doctor when he was suffering from groin pain, which later turned out to be lymphoma and Iommi has credited the band with giving him something to focus on while he continues his fight against the disease.
He tells hometown paper The Birmingham Mail, "Ozzy was the one who kept on at me to go to the doctors because he was concerned about me. He has been very supportive since I was diagnosed.
All the guys have been great. Even now, when we arrive at the studio, they ask how I'm feeling, if I'm up to it, making sure I'm okay."
Osbourne is dealing with his own health issues after admitting he'd started drinking and taking drugs again 18 months ago, leading to a temporary split from wife Sharon.
But Iommi has nothing but praise for the singer, who's returned for new album 13 – his first with Sabbath since 1978.
That doesn't mean the guitarist's fight has been easy. "I went home thinking 'That's it, I've had it!'" he recalls. "Cancer meant death to me. I started writing myself off. I would lie awake at night, thinking about selling this, getting rid of that, and preparing everything: who should speak at my funeral and where I'd want to be buried. But I also kept thinking 'I'm not ready to go yet. I've got too much to do, and I like being here'."
He's continuing treatment in the form of regular blood infusions, which he admits have serious side effects. "It's relatively new but I wanted to try it. After each session I feel sick and tired and that lasts for a week or so. It takes around 10 days to recover from each round – but if that's what it takes I have to accept it."
Work on 13 kept him focused on positive thoughts. "The album and tour have given me something to get my teeth into," he says. "It's not a case of taking your mind off the lymphoma – there's this little doubt: 'What if this pops back?'"
But he's been told by experts that although there's a one-in-three chance of a relapse, it's unlikely to be fatal. His treatment will stand in the way of large-scale touring, however, because he has to return to Parkway Hospital, Solihull, on a regular basis.
He's looking forward to the release of 13's first single, God Is Dead?, and their performance of The End Is The Beginning on an upcoming episode of US TV show CSI. He says, "I could never have imagined the album would turn out so well, but it has. It sits comfortably with our first three albums and I think it's one you'll like."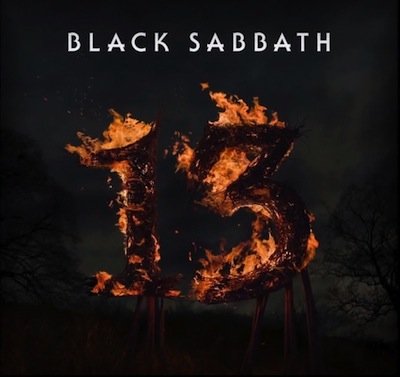 additional source: classicrockmagazine.com