TOM MORELLO TO FILL IN FOR STEVEN VAN ZANDT ON SPRINGSTEEN AUSTRALIAN TOUR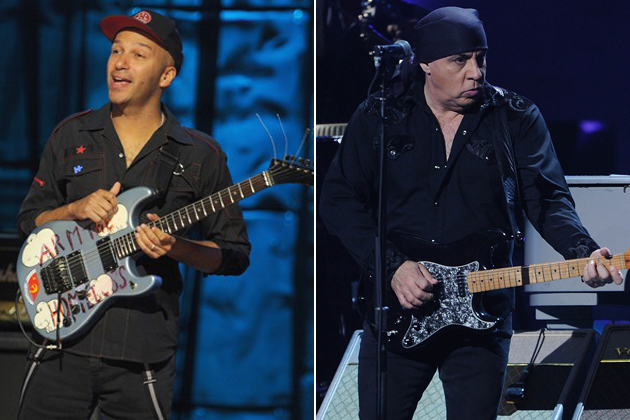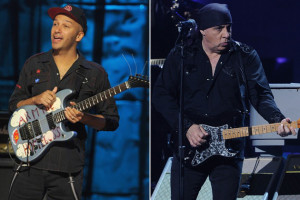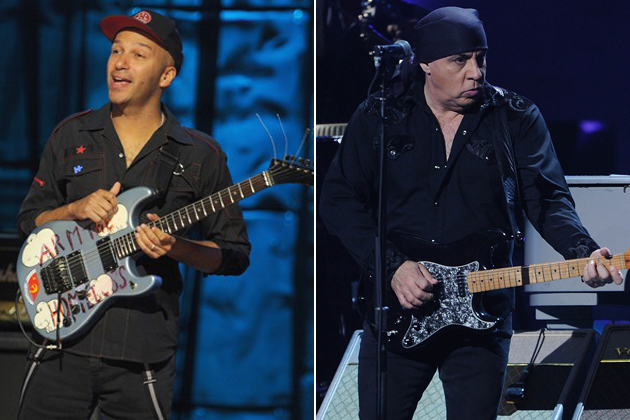 Tom Morello may not be rocking with Rage Against the Machine at the moment, but the guitarist has found another tour that will keep him occupied. Morello has agreed to play in Bruce Springsteen's band for their upcoming Australian tour while regular guitarist Steven Van Zandt (above, right) takes a break to shoot episodes of his television series 'Lilyhammer.'
The admiration between Tom Morello and Bruce Springsteen has been there for years, and the guitar great has frequently joined Springsteen for performances of 'The Ghost of Tom Joad,' a song that both 'The Boss' and Rage have recorded as part of their catalogs.
In addition, Morello turned up on multiple recordings on Springsteen's most recent album, 'Wrecking Ball.' The RATM axeman has also signed on to perform at the 2013 MusiCares benefit tribute saluting Springsteen next month in Los Angeles.
For those wondering, Morello will perform on shows between March 14-31, with multi-night stops in Brisbane, Sydney, Melbourne and Macedon along the way. Little Steven is expected to resume his guitar duties with Springsteen's band beginning Apr. 29 in Oslo, Norway.
Source:  Loudwire