TOKYO MOTOR FIST, FEATURING STEVE BROWN OF TRIXTER AND TED POLEY OF DANGER DANGER, RELEASE VIDEO FOR THER SECOND SINGLE, "AROUND MIDNIGHT"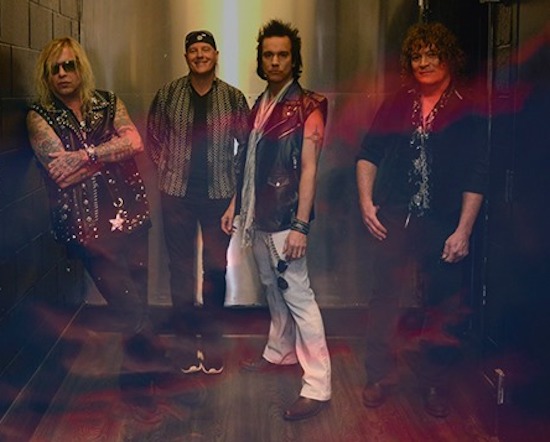 As previously reported, Tokyo Motor Fist featuring Steve Brown (Trixter), Ted Poley (Danger Danger), Greg Smith (Ted Nugent), and Chuck Burgi (Billy Joel), will be releasing their sophomore album, Lions on July 9th.
The band has released their second video titled, Around Midnight, from this forthcoming release, watch it below.
To read more about Lions, view the track list, and to watch a video for the first single, Youngblood, please click here.
Pre-order Lions and save, and to get get t-shirt bundles please go here.