THE WINERY DOGS SET TO RELEASE SPECIAL EDITION AND DELUXE EDITION OF DEBUT ALBUM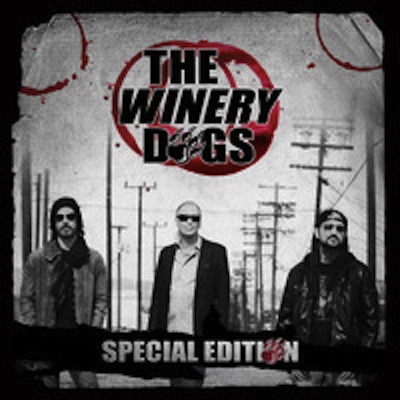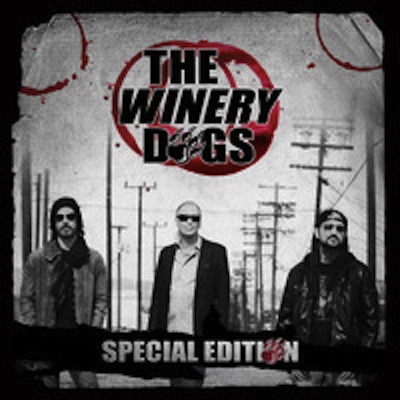 The Winery Dogs–Mike Portnoy (drums), Billy Sheehan (bass) and Richie Kotzen (lead vocals, guitars)— is getting 2014 started with a new round of tour dates and the release of two new special versions of their self-titled and self-produced debut album that debuted in the Top 10 on various Billboard charts.
Set for release in April, The Winery Dogs Special Edition will be comprised of two-CDs. Disc 1 is the standard album and Disc 2 is entitled Unleashed In Japan 2013, comprised of 10 songs recorded live in Japan during their July '13 tour including Criminal, a track previously unavailable in the U.S., along with a 16-page booklet of live photos and lyrics. A deluxe package for die-hard fans will be released simultaneously. Dog Treats: The Winery Dogs Deluxe Special Edition will be sold in a box resembling a box of dog treats, and will include the special edition collection of music, a DVD featuring four music videos and interview footage, demos from the original recording sessions, a "studio diary" written by Mike Portnoy, as well as some unique merchandise unavailable elsewhere.
After The Winery Dogs was originally released on July 23rd, 2013 on Loud & Proud Records, it debuted on Billboard's "Top Alternative Albums" chart at #3, "Top Independent Albums" chart at #4, "Top Rock Albums" chart at number five, "Top Internet Albums" at #8 and "Top 200 Albums" chart at number 27.
The four videos that have been released (Time Machine, the latest single currently being serviced to radio, Elevate, I'm No Angel and Desire) have garnered over 1.5 million views on their official YouTube page.
Check out The Winery Dogs at any of the following U.S. tour stops (with more dates to be added in the coming weeks):
3/25 New York, NY B.B. King Blues Club and Grill
3/26 New York, NY B.B. King Blues Club and Grill
3/27 Chicago, IL Arcada Theatre