THE WINERY DOGS RELEASE VIDEO FOR "BREAKTHROUGH" FROM THEIR NEW ALBUM "III," SEE IT HERE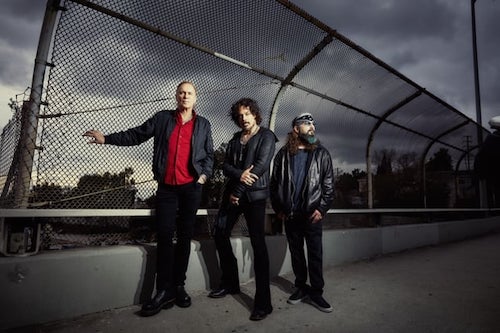 The Winery Dogs, the powerhouse trio consisting of guitarist/vocalist Richie Kotzen, bassist/vocalist Billy Sheehan and drummer/vocalist Mike Portnoy, have released a music video for the song Breakthrough. The track is taken from the band's critically acclaimed and aptly named third album, III, which was released February 3rd on the band's Three Dog Music label (via Burnside Distribution/The Orchard) and is available on all digital formats. The first two videos from III, Mad World  (see here) and Xanadu (see here), were filmed in Los Angeles last November.
"We wanted to release a third video for the album and honestly, it wasn't easy to decide," states Kotzen. "We went with our song Breakthrough, because it's already in the live set and is a song our fans have been talking about with us during our meet and greet sessions. Particularly the lyrics and the storyline, 'Because we're who we are, we'll never be what we were,' feels like it is resonating with folks. Rather than do a full-blown script video with actors, we went with a performance style video of the song. Our longtime friend and videographer, Vicente Cordero, came out to visit us on the road and we told him to 'shoot it all. Get as much footage as you can and we shall put something together.' Here it is…we hope you dig it."
The Winery Dogs have added new West Coast tour dates for the month of May, please go here to see the dates.