THE WINERY DOGS POST VIDEO FOR "I'M NO ANGEL" ONLINE, VIEW IT HERE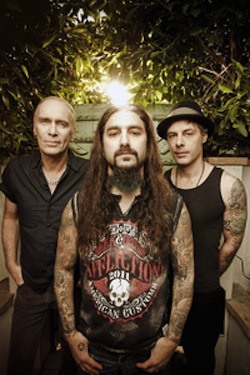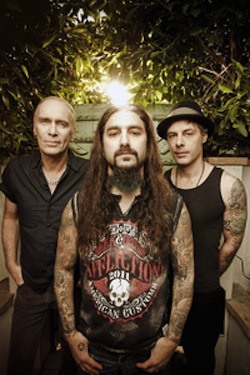 The Winery Dogs, the band featuring guitarist Richie Kotzen (Poison, Mr. Big, Solo Artist), bassist Billy Sheehan (David Lee Roth, Mr. Big, Talas) and drummer Mike Portnoy (Dream Theater, Avenged Sevenfold), have posted a video for the song, I'm No Angel, from their debut self titled which was released in North America on on July 23rd. Watch the video below.
The Winery Dogs released a special edition and deluxe addition of their self titled debut album on April 30th.
The band are also currently on tour. The remaining dates appear below.
Winery Dogs tour dates:
5/14 Ft. Lauderdale, FL Culture Room
5/15 Largo, FL Largo Cultural Center
5/16 Jacksonville, FL Freebird Live
5/18 Little Rock, AR Juanita's
5/20 Fort Smith, AR Neumeier's Rib Room & Beer Garden
5/24 Dallas, TX Granada Theater
6/24 Ramona, CA Ramona Mainstage
6/26 San Juan Capistrano, CA Coach House
6/27 Beverly Hills, CA Saban Theater
6/28 Agoura Hills, CA Canyon Club
6/30 San Francisco, CA Yoshi's
7/1 Oakland, CA Yoshi's at Jack's London Square
7/26 Buffalo, NY The Tralf
7/28 Amityville, NY Revolution Bar & Music Hall