THE ROCK N' ROLL HALL OF FAME ANNOUNCES ITS CLASS OF 2021 INDUCTEES INCLUDING: THE GO-GOS, TINA TURNER, THE FOO FIGHTERS, RANDY RHOADS UNDER "MUSIC EXCELLENCE," AMONG OTHERS, HOWEVER, IRON MAIDEN FAILS TO MAKE THE CUT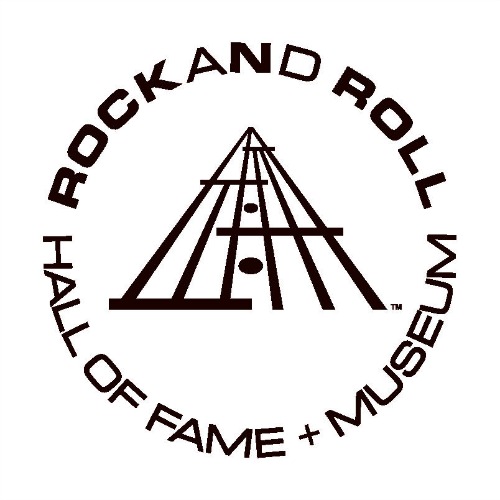 The inductees for the Rock & Roll Hall of Fame's Class of 2021 were announced this morning (May 12th).
"This diverse class of talented Inductees reflects the Rock Hall's ongoing commitment to honor artists whose music created the sound of youth culture," John Sykes, chairman of the Rock & Roll Hall of Fame Foundation, said in a statement Wednesday. "It will make for an unforgettable live celebration of music in October at this year's Induction Ceremony in Cleveland."
Among this year's six artists recognized in the Performer category are the Go-Go's, 40 years after the release of their landmark debut Beauty and the Beat. Controversially, the Go-Go's had never been nominated before, despite making history when Beauty and the Beat became the first — and to date, still only — album by an all-female band that wrote all their songs and played all their instrument to go to No. 1 on the Billboard 200. The group's longtime snubbing was addressed in their 2020 self-titled documentary, with frontwoman Belinda Carlisle speculating that they'd been blacklisted because they once complained to Hall co-founder and Rolling Stone magnate Jann Wenner about their sexist Rolling Stone cover. Wenner stepped down as Hall chairman and was replaced by MTV co-founder Sykes in 2020 — a development that industry pundits presumed would lead to more diverse future ballots.
The Class of 2021's other two female inductees are Tina Turner (who won this year's fan vote) and Carole King, both of whom were already in the Hall, but — bafflingly — only as co-inductees in conjunction with their respective ex-husbands, Ike Turner and Gerry Goffin. This now makes Tina Turner and Carole King only the second and third female artists to enter the Hall twice (following the Class of 2019's Stevie Nicks), compared to the 23 male artists who are multiple inductees.
Joining the Go-Go's, Turner, and King in the Hall is prog/powerpop songwriter and producer Todd Rundgren, on his third try, as well as alt-rock band the Foo Fighters and hip-hop mogul Jay-Z, the only two Class of 2021 inductees to appear on the ballot in their first year of eligibility. (Each nominee's first single or album had to have been released in 1995 or earlier.) The Foos' entry also makes frontman Dave Grohl a double-inductee, as he was inducted with Nirvana when they too got in during their first year of eligibility, in 2014.
The shortlisted Class of 2021 artists that were passed over this year were Afrobeat trailblazer Fela Kuti, first-wave British metal band Iron Maiden, new wave mavericks Devo, political '90s alt-rockers Rage Against the Machine, glam-rockers the New York Dolls, Queen of Hip-Hop Soul Mary J. Blige, soul divas Dionne Warwick and Chaka Khan, and British avant singer-songwriter Kate Bush, several of whom had been nominated before. However, two other artists that had been controversially snubbed in the Performer bracket for years were able to finally get in this year, albeit via other special categories.
Almost exactly 40 years after the release of their landmark eighth album Computer World, German techno architects Kraftwerk — who, it could be argued, laid down the blueprint for all electronic music — are at along last being recognized in the Early Influence category, after being nominated and passed over in the Performer category an astonishing six times. Kraftwerk's fellow 2021 Early Influence Award recipients are "Father of the Delta Blues" Charley Patton and soul/jazz poet Gil Scott-Heron, who is considered by many music historians to be the first rapper ever.
Another rap pioneer, LL Cool J, had been nominated in the Performer category a shocking six times, including this year, but he will finally enter the Hall via the Musical Excellence Award (which seems like an odd consolation prize of sorts, given that Jay-Z was inducted into the Performers category on his first attempt). This year's other two Music Excellence honorees are legendary late musicians keyboardist Billy Preston and Ozzy Osbourne guitarist Randy Rhoads. The 2021 Ahmet Ertegun Award, which recognizes non-performing industry professionals, will go to label executive, entrepreneur, concert organizer, and film producer Clarence Avant, whose storied career was the subject of the 2019 documentary The Black Godfather.
The 36th Annual Rock & Roll Hall of Fame Induction Ceremony will take place October 30th at Rocket Mortgage Fieldhouse in Cleveland, and will air on HBO and stream on HBO Max at a later date.
source: yahoo/entertainment