THE MITCH PERRY GROUP RELEASES DEBUT SONG AND VIDEO "BELIEVE"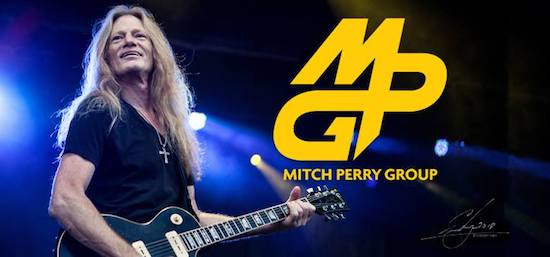 The Mitch Perry Group today released its debut song and video Believe from their upcoming debut album, Music Box, scheduled to be released on April 6th.
Mitch Perry said "We chose this song to release because of its message in these difficult times. We hope this brings light into these dark times and reminds us we are all in this together."
Believe features seasoned rock veterans guitarist Mitch Perry (The Sweet, Michael Schenker Group, Edgar Winter, Lita Ford), vocalist Keith England (The Gregg Allman Band, Montrose), bassist Dan McNay (Jack Russells Great White, Montrose), drummer Tal Bergman (Joe Bonamassa), keyboardist Ed Roth (Annie Lennox), keyboardist Dave Schulz (Goo Goo Dolls, Berlin), saxophonist Katja Rieckermann (Rod Stewart), violinist Eliza James (Burt Bacharach), Shelly Bonet (vocals), Kara Turner (vocals), Steve Aguilar (keys), Jt Thomas (keys), Doug Pettibone (slide guitar, pedal steel guitar), Anne King (trumpet), Kevin Torfe (cello) and Shaun Williamson (background vocals).
For more information visit facebook.com/MitchPerryGroup/.