"THE LOST WEEKEND" CHRONICLES A 1984 CONTEST WINNER'S TIME WITH VAN HALEN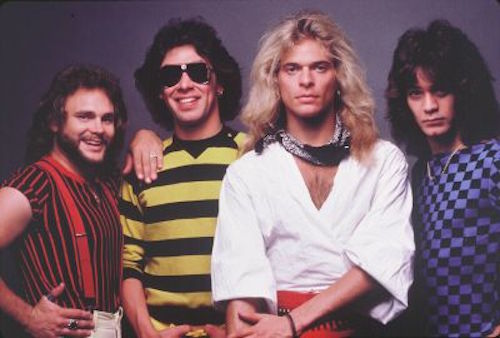 Page Six of the NY Post reports:
In 1984, MTV gave contest winner Kurt Jefferis a chance to party all weekend with his heroes: the notoriously depraved band Van Halen.
The then-fledgling music-video channel flew Jefferis and a pal from Phoenixville, Pa., to Detroit, where they met up with the band at Cobo Hall. First things first, Jefferis told The Post, "a guy handed me a bottle of Jack Daniels. I took a sip and asked for more." After being passed a joint, "I took a couple hits and a couple more swigs of Jack Daniels."
During the show, Jefferis got smashed in the face with cake and showered in champagne by the band members, then he went backstage where there was a feast of lobster, filet mignon and cocaine.
"I did a couple lines. Then David [Lee Roth, the singer] said, 'I think Kurt needs Tammy,' " Jefferis recalled.
The groupie "took off her clothes and started dancing naked. The two of us wound up together in the shower…"
…"I blacked out, and the next thing I remember is waking up in a hotel room bed," said Jefferis, now 54. Tammy was long gone and "my head was killing me.
But he still had another day of partying with the band. So Alex Van Halen told him to shotgun a 16-ounce beer. A hungover Jefferis declined, but the drummer wasn't taking no for an answer, "Alex said, 'Kurt you are not leaving this spot until you drink it…' "
…His wild time is captured in a new documentary short, Lost Weekend, which premiered at the Tribeca Film Festival on April 20th. (The movie I Want My MTV, about the channel's early days, is also part of the fest.) It's a look at a time you can never imagine happening now, when the break-the-rules channel let viewers in on the fun by gifting them cars, VIP treatment at concerts and even their idols' homes. The contests sometimes ended up in sex, chaos or with winners owing thousands of dollars…
…No way could that happen today," he said. "You'd be signing releases out the wazoo — and that would take all the fun out of it."
Read more at the NY Post.