THE END MACHINE, FEATURING G.LYNCH, J.PILSON, M. BROWN AND R. MASON, ANNOUNCE THREE WEST COAST TOUR DATES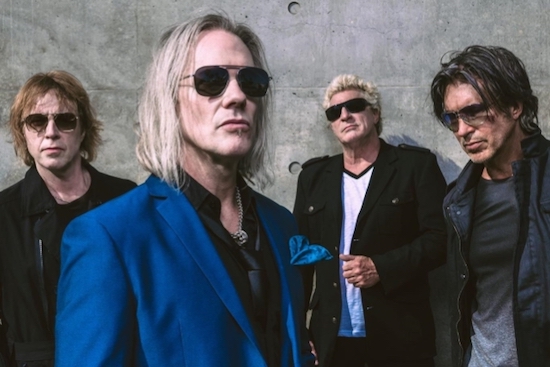 The End Machine, featuring singer Robert Mason, guitarist George Lynch, bassist Jeff Pilson and drummer Mick Brown, have announced three tour dates. They are as follows:
April 4 – Whisky A Go Go – Los Angeles, CA
April 5 – Count's Vamp'd – Las Vegas, NV
April 6 – Encore – Tucson, AZ
Tickets go on sale on Friday, December 21st.
The End: Machine, the new band featuring three members of the classic Dokken lineup — George Lynch (guitar), Jeff Pilson (bass) and Mick Brown (drums) — along with former Lynch Mob and current Warrant singer Robert Mason, will release its debut album in the spring via Frontiers Music Srl.
To read more about the band, please click here.