THE DEAD DAISIES TO RELEASE THEIR NEW ALBUM "HOLY GROUND" ON JANUARY 22ND, LISTEN TO THE FIRST "HOLY GROUND (SHAKE THE MEMORY)"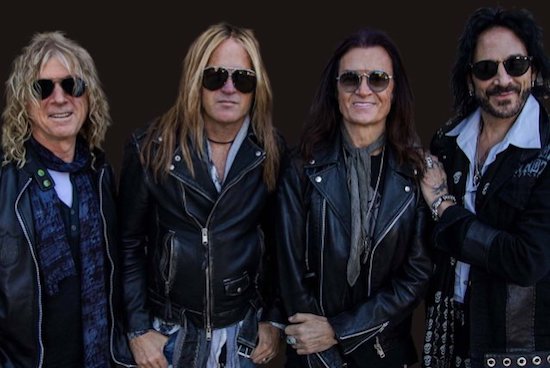 The Dead Daisies — the hard rock "collective" founded by Australian musician and businessman David Lowy — has released the official music video for the song Holy Ground (Shake The Memory). The song is taken from the band's fifth album, Holy Ground, which is set for release on January 22nd. See the video below.
The follow-up to 2018's Burn It Down, will be the band's first to feature Glenn Hughes (Deep Purple, Black Country Commuinion), who joined the group last year as its new bassist and vocalist, replacing John Corabi (Mötley Crüe) and Marco Mendoza (Thin Lizzy, Blue Murder).
Holy Ground (Shake The Memory) was the first song Hughes wrote for the album during the pre-production sessions at Sunset Sound Studios in Los Angeles.
Hughes says, "Holy Ground has an intense groove, dramatic light and shade and a massive chorus. It's about awakening to the present moment, shaking the memory and a transformation into consciousness."
Aldrich states, "'Holy Ground' is a deep intense musical ride that takes unexpected turns and drops you off exhausted but happy."
1. Holy Ground (Shake The Memory)
2. Like No Other (Bassline)
3. Come Alive
4. Bustle And Flow
5. My Fate
6. Chosen And Justified
7. Saving Grace
8. Unspoken
9. 30 Days In The Hole
10. Righteous Days
11. Far Away
This past September, The Dead Daisies released another new single, Bustle And Flow. The track arrived two months after the release of The Lockdown Sessions digital EP. That effort contained four acoustic tracks, all of them exclusive to this EP: Unspoken, Righteous Days and a version of the Humble Pie classic 30 Days In The Hole. The EP rounded out with a stripped back version of Fortunate Son, featuring Castronovo on lead vocals. Read more about this release and listen to Bustle And Flow, here.