THE DEAD DAISIES ANNOUNCE THE RETURN OF DRUMMER BRIAN TICHY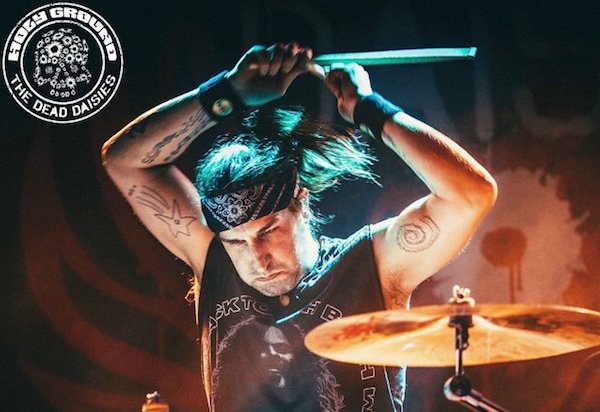 The Dead Daisies have announced the return of drummer extraordinaire Brian Tichy to the musical collective of Glenn Hughes, Doug Aldrich and David Lowy.
Tichy first joined the band in 2013 during the U.S. Uproar tour and has regularly played with the band ever since, including highlights in Cuba, in Poland with an immense orchestra at the Woodstock Festival (Poland) and performed on the Revolución and Make Some Noise albums. He is also known for playing with Whitesnake Foreigner and Ozzy Osbourne, among others.
Said Tichy "Well, what a nice way to start off 2022. I'm excited to get behind the drum kit and do some powerful, groovy rocking with my good friends Doug Aldrich, Glenn Hughes and David Lowy in The Dead Daisies. Looking forward to seeing you all out on tour this year."
Lowy stated, "We are thrilled to have Brian return to the Daisies fold. He is an exceptional drummer and it's great to have him taking command of the engine room. Tommy has decided to step away from The Dead Daisies to pursue his own solo projects. We're really looking forward to getting into the studio and hitting those global stages in 2022."
The band added, "A huge thank you to the amazing Tommy Clufetos for rocking out with us. It was awesome to have him as part of the band in 2021. We wish him well."
The Dead Daisies released their latest album, Holy Ground, on January 22nd, 2021. For more details about this release, and to listen to the song, Holy Ground (Shake The Memory), please click here.