"THAT METAL SHOW" RETURNS THIS SATURDAY (FEBRUARY 21ST) WITH ALL NEW EPISODES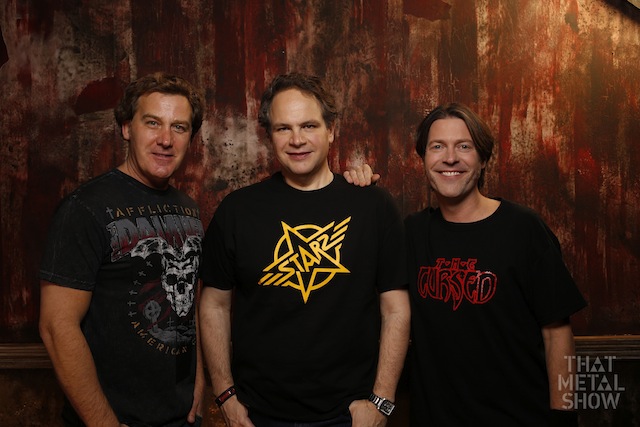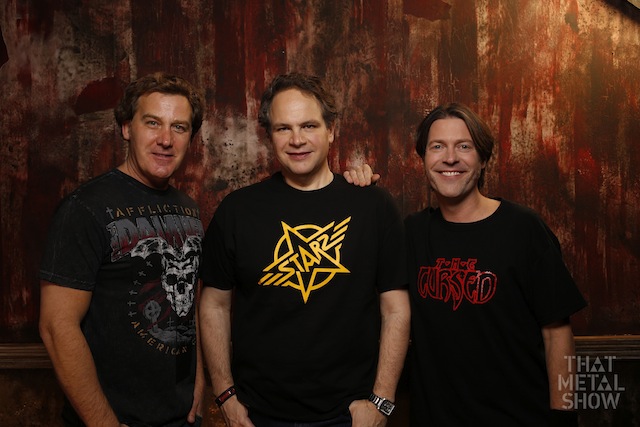 Kicking off what's guaranteed to be the best season of That Metal Show yet, VH1 Classic's centerpiece in original programming returns this Saturday, February 21st at 9:00PM ET/PT, repeating at 11:00PM ET/PT. The acclaimed hard rock/heavy metal talk show, hosted by Eddie Trunk, Don Jamieson, and Jim Florentine returns for its fourteenth season this weekend.
The debut episode marks the return of Rush's Geddy Lee for the first time since the show's inaugural season. Geddy discusses various topics including the upcoming Rush R40 Live 40th Anniversary Tour, the band's historic career, and what fans can expect from Rush moving forward. "We're at a point in our career where we have to slow down," admits Lee on the show. The hosts also get Geddy to "Rank" his favorite Rush albums with surprising results. (Moving Pictures is Geddy's favorite). Geddy also opens up about his love for The Who and his idol John Entwistle when he takes part in the Put It On The Table round of questions.
The episode also features Dream Theater's John Petrucci making his debut on his signature 7-string guitar. The riff master updates the hosts on Dream Theater and even talks about how he took himself away from the recording of the new Dream Theater album to be there to meet Geddy Lee. John even joins the panel for the Throwdown, where everyone debates their favorite Rush Live album, All The World's A Stage vs. Exit…Stage Left.
The return of Stump The Trunk has some exciting surprises, but Eddie demonstrates that he hasn't lost his step and can still keep up with the audience. Def Leppard's Joe Elliott makes a surprise cameo during the TMS Top 5 where the hosts and Joe discuss their favorite 70's British Rock Bands. UFO (shocker), Black Sabbath, and Mott The Hoople all make the cut when the dust settles and Ms. Box Of Junk Jennifer regains order against the arguing hosts.
This year, a new segment will premiere on-line called That After Show. This new segment features an additional discussion from the episode and takes fans deeper into the stories of their favorite artists like they've never seen before. The debut of That After Show consists of a nervous John Petrucci interviewing his idol Geddy Lee about Rush's songwriting process. Fans can watch That After Show as well as previous episodes and other exclusive bonus clips at ThatMetalShow.VH1.com and the new VH1 app.
Season 14 will mark the return of some notable faces in hard rock/heavy metal and contain a large group of first timers as well. Some Season 14 guests will include Frank Bello/Charlie Benante/Scott Ian of Anthrax, John 5, Chris Jericho, Kerry King of Slayer, Dave Lombardo formerly of Slayer and now with Philm, Zakk Wylde, Michael Schenker, Ace Frehley, and Frankie Banali. This season marks first-time appearances for punk rock legend Marky Ramone, rap icon Darryl McDaniels of Run DMC, Gary Holt of Slayer/Exodus, Taylor Momsen of The Pretty Reckless, Max Cavalera of Soulfly, Mark Farner of Grand Funk Railroad, and Andy Biersack of Black Veil Brides. Motörhead and David Coverdale from Whitesnake are confirmed to appear on the show via the "Metal Modem." More guest confirmations will be announced at a later date.
Audience tickets for upcoming tapings are now available via Gotham Casting at gothamcasting.com/gothamrsvp.