TESTAMENT RELEASE LYRIC VIDEO FOR "BROTHERHOOD OF THE SNAKE"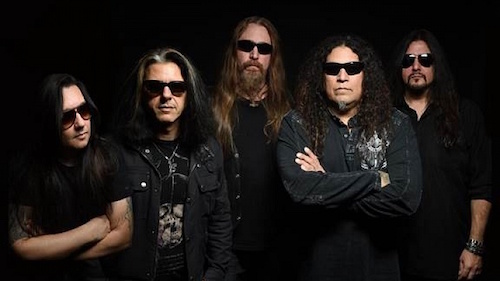 Testament have released a lyric video for, Brotherhood Of The Snake, from their forthcoming album of the same name, due out on October 28th through Nuclear Blast records. Watch it below.
Earlier this year, Testament frontman Chuck Billy said the Brotherhood Of The Snake was inspired by the connection between religion and aliens.
Brotherhood Of The Snake track listing:
1. Brotherhood Of The Snake
2. The Pale King
3. Stronghold
4. Seven Seals
5. Born In A Rut
6. Centuries Of Suffering
7. Neptune's Spear
8. Black Jack
9. Canna-Business
10. The Number Game