TESLA GUITARIST FRANK HANNON RELEASES NEW SINGLE CALLED "NEVER SLOWIN' DOWN"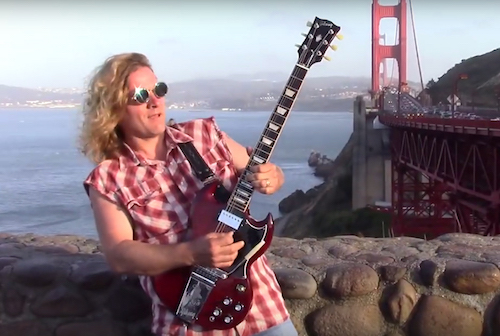 Tesla guitarist Frank Hannon has released a new single called Never Slowin' Down.
Hannon has this to say about the song, "Great artists like Credence Clearwater Revival, Jefferson Airplane, It's a Beautiful Day and the Grateful Dead all had a sound that mix psychedelic rock-n-roll with county music and rootsy folk influences. My new single Never Slowin' Down reminds me of those San Francisco artists that influenced me. This is a really fun video we filmed during the 39th Annual Haight Ashbury Street Fair where it all started! I hope you enjoy it!"
Watch the video below.