TESLA GUITARIST FRANK HANNON COVERS DEEP PURPLE'S "HUSH," LISTEN HERE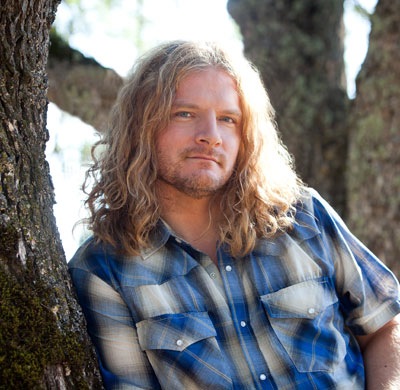 Tesla guitarist Frank Hannon has released the official music video for his cover of Deep Purple's Hush, which is on his solo cover series, From One Place… To Another Vol. 2. Watch the video below.
As with Vol. 1, the recording features a number of special guests, this time including Roger Fisher of HEART, Graham Whitford (son of Aeromsith's Brad Whitford), Duane Betts (son of Allman Brothers' Dickey), Randy Hansen and Jared James Nichols.
"This volume is definitely a step up for me as an artist," declares Hannon. "I chose to sing some of my favorite songs from very different genres ranging from Aerosmith, Chaka Khan, Black Sabbath to Seal. I am proud of Volume 1 but Volume 2 came out a lot edgier and with some heavier tones."
While Volume 1 was more roots and acoustic focused, From One Place… To Another Vol. 2 is all electric with full backing band, recorded in various locations with a portable recorder and eventually assembled back in Hannon's home studio.
"As it turns out, singing is becoming a lot of fun for me," Hannon admits. "I've left the smoking guitar duties to some very special guests including the Jimi Hendrix tribute master Randy Hansen, Heart founder Roger Fisher, Jared James Nichols, as well as other guest artists who contributed flavors."
Randy Hansen and Roger Fisher have always been heroes of Frank's. "Known for his Magic Man guitar sounds, Roger and I recorded a Heart classic Sing Child, which is almost as funky a song as the man himself," Frank says.
A chance meeting south of the border led to the recording of a classic Aeromsith cut. "I ran into guitarist Graham Whitford in Mexico while on tour and asked him if he'd be interested in recording guitars on his dad's song and he graciously obliged," Frank says. "Six months later, we put it together via the Internet and 'Lord of the Thighs' became a highlight for me."
The biggest surprise of the album is Frank's take on Seal's Kiss From A Rose. "It's a vocal melody that has haunted me for years," he says. "When I decided to record it, I spent weeks researching Seal and learned how he wrote the song with no instruments, using only his voice as the music background. This really opened my eyes and ears to the power of a vocal melody that drives a song and I recorded it similarly on my portable 8-track in a dressing room on tour."
From One Place… To Another Vol. 2 track listing:
1. Hush (featuring Randy Hansen)
2. Lord Of The Thighs (featuring Graham Whitford)
3. You Can't Always Get What You Want (featuring Duane Betts)
4. Tell Me Somethin' Good
5. Kiss From A Rose
6. Sing Child (featuring Roger Fisher)
7. I Can See Clearly Now
8. Spanish Castle Magic (featuring Randy Hansen)
9. I Can Help
10. Sweet Leaf (featuring Jared James Nichols)