BASSIST BOB DAISLEY RE SIGNS U.S. PUBLISHING WITH BLIZZARD MUSIC LIMITED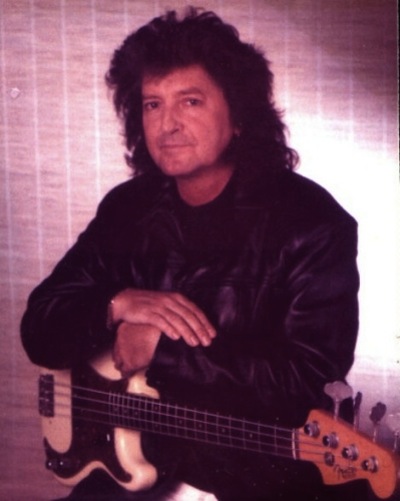 Sharon and Ozzy Osbourne today announced that former Ozzy Osbourne musician Bob Daisley has re-signed his U.S. publishing to Blizzard Music Limited after the 35-year reversion period, reports blabbermouth.net.
This new agreement encompasses songs co-written by Daisley from the first two Ozzy Osbourne solo albums — 1980's Blizzard Of Ozz and 1981's Diary Of A Madman — which will now remain under the full control of Blizzard Music Limited worldwide.
In May 2017, Daisley's lawsuit against Ozzy over unpaid royalties was dismissed. U.S. District Judge Christina Snyder concluded that Daisley's claims that Osbourne used a sham company, Blizzard Music Limited, to withhold royalty income from him were matters that should be settled through arbitration.
The dispute centered around the royalties for Blizzard Of Ozz and Diary Of A Madman, both of which featured Daisley's playing along with songwriting contributions.
Daisley told journalist Joel Gausten in a 2016 interview that while he had received performance and publishing royalties for the songs, he had not received his share of what are known as synchronization fees, or "sync fees," which writers earn from the use of a song in an ad, TV show, movie, video game or other such media.
Daisley's lawsuit stated that the firm that conducted an audit at his request in 2014 estimated that at least $2 million in royalty income had been withheld, although it could not determine a precise amount.
He also explained in 2016 that Ozzy's publishing company had "been taking a higher percentage off the top" than his contract states, claiming, "The Osbournes have been taking 25 percent rather than the 10 percent I agreed to."
Ozzy issued a statement on the lawsuit at the time it was filed, saying that Daisley had routinely been royalties totaling in the "millions of dollars" over the past 36 years, adding that "Mr. Daisley has audited Blizzard Music accounts over the years using several different auditing firms who found no discrepancies. He has previously filed lawsuits in the U.K. and the U.S. and has lost on each occasion.
"We understand that Mr. Daisley is now in retirement and that these funds are his main source of income, so it is his right to be diligent with his money, but after 36 years, this is tantamount to harassment. We would have hoped that after 36 years that Mr. Daisley would have lost his unhealthy personal obsession and resentment towards Mr. Osbourne's success."
This was the second time that Daisley took legal action against the singer. Daisley and drummer Lee Kerslake, who also played on both records, filed suit against Ozzy in the early 2000s for unpaid performance royalties. Their suit was dismissed in 2002.