SYMPHONY X LAUNCHES "UNDERWORLD" FALL TOUR ON SEPTEMBER 29TH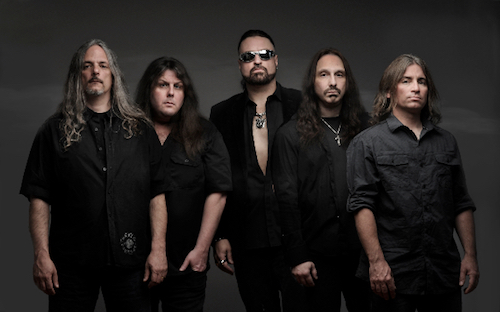 New Jersey's progressive metal masters, Symphony X, are making a few special stops on their way to Japan's Loud Park Festival. The six show tour will launch on September 29th at The Trocadero, hit three Canadian cities and conclude on October 5th at The Gramercy Theatre.
Symphony X commented, "We are looking forward to playing these special intimate shows which will be our last shows for Underworld in the USA and Canada for 2016 and very excited to see our friends and fans on the road."
The band will be touring in support of their highly acclaimed ninth album, Underworld, which debuted at #36 on the US Current Chart, #6 on the Top Hard Rock, and #89 on the Billboard 200, #89). As well #103 on Canada's national chat and #14 on the hard chart. Underworld, was crafted at Michael Romeo's tricked out studio, The Dungeon.
Tickets for the confirmed dates are now on sale! Don't miss your chance to see Symphony X at their only US and Canadian dates in 2016!
Confirmed dates for the SYMPHONY X Limited US/Canadian Underworld Fall 2016 Tour are:
9/29 The Trocadero​ Philadelphia, PA
10/1 Worcester Palladium​ Worcester, MA
10/2 Foufounes Electriques​ Montreal, QC
10/3 Virgin Mobile Mod Club​ Toronto, ON
10/4 Salle Multi de Méduse​ – Quebec City, QC
10/5 The Gramercy Theatre​ New York, NY
Check out the official track videos for In My Darkest Hour and Kiss Of Fire as well as the lyric videos for Without You and Nevermore on the Nuclear Blast YouTube channel.