STRYPER'S MICHAEL SWEET DISCUSSES THE BAND'S FORTHCOMING "LIVE" CD AND DVD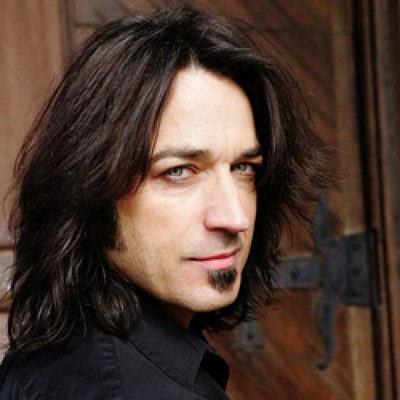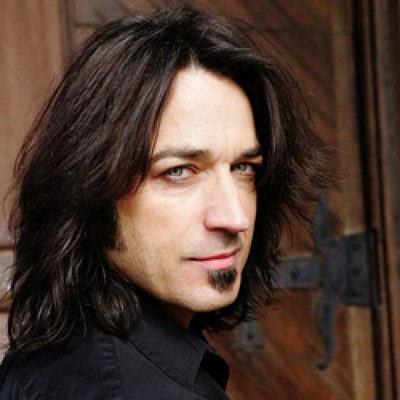 Ruben Mosqueda of Sleaze Roxx spoke with Stryper frontman Michael Sweet about the band recording their upcoming live CD and DVD at the Whisky A-Go-Go. Portions of the interview appear below.
Sleaze Roxx: I know you'll be heading out to L.A. in a couple days to record the live album and DVD at The Whisky A-Go-Go. Is this a project that will be issued by Frontiers or will you be issuing this independently?
Michael Sweet: We signed a multi-album deal with Frontiers — it was a three album deal with a fourth option. In other words, if we go shop for another album after we turn in the live DVD Frontiers get the first rights to that. If they renew then we'll do another album with them. Having said that, the live album and DVD is the third album of the bunch. We did the deal to record Second Coming, No More Hell To Pay, and the live album and DVD. You know what's really insane? All three of these albums would have been recorded within a year's time. That's unheard of. Two albums, that's crazy and pretty rare — but three? That's crazy.
Sleaze Roxx: Off the top of my head I think the last band to do something like that was KISS in the mid '70s.
Michael Sweet: Or if you go back even further I think The Beatles recorded three albums. That was a different time. I mean The Beatles were using 4-tracks and literally recording live in studio!
I think Stryper has made quite an accomplishment to put together three albums within a year. These are good records, we're not cutting any corners here.
Sleaze Roxx: Will the upcoming album and DVD be a dual package, or will they each be stand alone releases?
Michael Sweet: I think it will be a dual package. I would assume it would be? That I don't know at the moment. I don't know if they'd release the DVD separate from the audio? I doubt it, but I don't know.
Sleaze Roxx: As mentioned, you'll record four new tracks in the set for the live DVD. How much music do you think will be in the set for the show?
Michael Sweet: There's a lot of stuff that won't make it. The good news is that the set is much different than the set that we've been playing the past couple of years. Like I said, we have the new songs and we're adding songs that we haven't played in the set regularly. I imagine there will be seven new songs added to the set. We have a 17 song set drafted for this recording.
We're planning on adding some interview footage, rehearsal footage from Nashville, and other bonus features. It's going to be cool. You won't just pop it in and see us playing live. I can't wait to see it myself actually.
Sleaze Roxx: What's the projected release date for the DVD? I imagine at this point in time it's unlikely we'll see it until spring of 2014?
Michael Sweet: We're recording it this Saturday (December 14th) at the Whisky, we'll edit it a few days after, and then we'll mix it. I think we'll turn it in mid to late December? We hope to have it out by May of 2014 or early June? I think that's realistic.
Then I go into the studio with George Lynch in February of 2014. That music will come out next year. We'll have the Stryper album and DVD next year, followed by a solo album and a book from me. We'll probably be heading into the studio with Stryper to record another studio album in November or December of 2014.
Sleaze Roxx: You spoke about the George Lynch collaboration a few weeks back when we last spoke. Is this the T&N project with Jeff Pilson that you're referring to?
Michael Sweet: No, this is completely different. George and I will be writing together. He will play guitar and I will be singing. I will also produce the record. The band will feature Brian Tichy on drums and James Lomenzo on bass.
Sleaze Roxx: Sounds like a supergroup to me.
Michael Sweet: Yeah, it's kind of like a supergroup. The Winery Dogs have done it, then there's Black Country Communion — it's become a popular thing. We're doing it! We're making a record and it will also come out on Frontiers. I can't wait to get in the studio and start working on that.
Read the entire interview at Sleaze Roxx.
Stryper's latest album, No More Hell To Pay was released in America on November 5th.
source: sleazeroxx.com