STAUS QUO GUITARIST RICK PARFITT PASSES AT AGE 68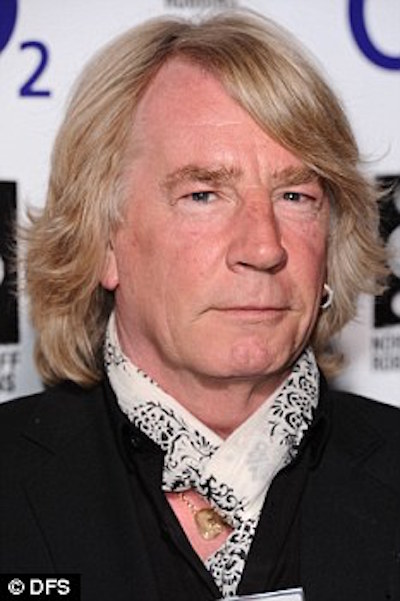 Britain's Rick Parfitt, of the band Status Quo, died of an infection just two months after quitting the band that launched him into stardom.
"The Quo," as the group is affectionately called, has sold more than 125 million records, and can claim more than 50 No. 1 singles in its native Britain.
The 68-year-old Parfitt was hospitalized in Marbella, Spain on Thursday, after suffering "complications to a shoulder injury incurred by a previous fall," his family and manager said in a statement. He died of an infection Saturday.
Parfitt and the band found global success with a string of hits including "Rockin' All Over The World" and "Whatever You Want."
Their first album was released in 1968 and brought them their first hit, "Pictures of Matchstick Men." It reached No. 7 in the UK charts and No. 12 in the United States, the highest the band would ever chart in the States, according to Billboard.
The band went on to release more than 40 other albums and play more than 6,000 shows, according to its own estimate.
But after a musical career spanning nearly 50 years, Parfitt collapsed after a show in Turkey in June, suffering his third heart attack.
He later told Sky News he "had died for several minutes."
Fearful of "dropping dead on stage in front of the fans," Parfitt pulled the plug on touring, announcing he was leaving Status Quo.
"It's my fault," he said in the September interview. "You live the rock 'n' roll lifestyle and at some stage you've got to pay for it. I am now paying for it."
Nevertheless, Parfitt was going to launch a solo career, with an album and autobiography planned for the new year, his family and manager, Simon Porter, said.
Tributes to Parfitt poured in after news of his death. "He joyfully rocked our world," tweeted Parfitt's 1970s contemporary, Queen guitarist Brian May…
…Parfitt is survived by his third wife, Lyndsay, their twins Tommy and Lily, and his adult children, Rick and Harry, according to the statement.
After Parfitt's death, the band's official website was updated to show a picture of him doing what he loved — performing on stage with his guitar
source: cnn.com