SOME INTERESTING FACTS YOU MAY NOT HAVE KNOWN ABOUT RUSH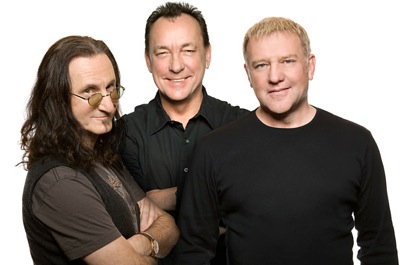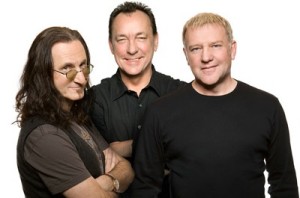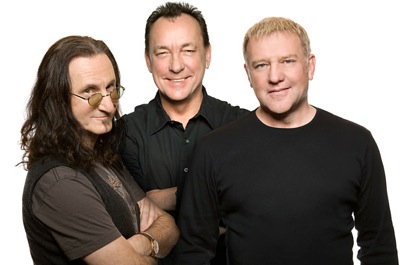 Brian Hiatt of Rolling Stone reports:
For years, Rush had an uneasy relationship with an oft-skeptical rock press. So fans got to know the band members' diverse personalities largely from live shows, tour books, videos and drummer Neil Peart's own prose. But as the band proved this month in their first-ever Rolling Stone cover story, they're great profile subjects in a classic rock & roll mode, more than willing to get candid and irreverent. Here are some highlights more from their cover-story:
There's a reason there are few, if any, unreleased songs from Rush's studio sessions:
"That's not how we've ever worked," says Alex Lifeson. "The album is what it is. 'We're going to do eight songs. So let's do those eight songs and concentrate on them and devote all of our time to them.' Why would you write 20 songs and pick the 12 best? Does that mean that the other eight are just bullshit? You were wasting your time!"
Rush sometimes make up songs about crew members in their soundchecks:
"I provide the lyrics," says Lifeson. "We had one that was great a few tours ago, actually quite a while ago, called Sex Boy. And it was this kind of cheesy, Euro-trash, electronic music."
Lifeson originally planned to give a real speech instead of his infamous "blah blah blah" moment at Rush's Rock and Roll Hall of Fame induction:
"I was going over my written speech on the way over," says Lifeson, "and thinking, 'My brain doesn't remember anything. It's going to be awful. Might as well get up and just go blah blah blah. Oh! Wait a second!' We were sitting at our tables and everyone else was doing their thing, and I told my wife. I didn't tell anybody else, And Quincy Jones got up and gave his speech, which was a very long speech, but sincere. She leaned over to me during that speech and said, "And you're going to go, 'blah blah blah?'" And I said, 'Stop it, you're making me nervous!' When we were walking up on stage, that was really when I committed to it. I thought, "Ok, I'm going to do it. This could be terrible. But I'm going to do it." I think it was OK. I don't know. I'm glad I did it, though. It's the fucking Rock and Roll Hall of Fame! You should be irreverent, rather than thank your lawyer and your accountant and all that bullshit."
While Rush were recording 1989's Presto, Peart announced that he was going to quit touring:
"It was still possible then to foster the illusion that you could make a living without touring," says Peart. "So I came to the guys and I said, 'You know what? Let's make records, no touring, I'm done with all that.' But then the more I thought about it, the true test of a musician and especially of a band is performing live. The band we are was made by live performance. We built our own relationship, we built our relationship with fans, we built our tightness, our chops, from touring. So after much wrestling in my own mind I came to the realization that if I'm going to call myself a musician, if I want us to be a vital band, then I'm going to have to perform live."
Lifeson was disappointed after he spent some time listening to a college radio station recently:
"It was all this contemporary music geared for that audience, and it was so disappointing listening to it. Really weak songwriting, insipid vocals and productions. It was really discouraging. I was sorry to hear that. You're waiting for something to happen, musically. You're waiting for some great thing. Like every generation or every decade seemed to have that big thing that carried it through. There's nothing now, at least in rock."
Lee originally wanted to be a guitarist:
"I had this attitude that nobody chooses to be a bass player," he says. "The rest of the band decides that you're gonna be the bass player – and that's how it was for me. I was playing guitar in a basement band and our bass player's mother wouldn't let him play in the band anymore, so we had no bass player. So they all looked at me and said, you play bass. I said, well I don't have a bass. They said, well go ask your mother if she'll lend you some money. My mom loaned me 30 bucks, I worked it off in her variety store on Saturdays and I bought my Canora bass and that's how it started for me. And then I fell in love with the idea of being a bass player 'cause nobody wanted to be a bass player."
Read more at Rolling Stone.
source: rollingstone.com