SMITH/KOTZEN RELEASE LIVE VIDEO FOR "GOT A HOLD ON ME," FROM THEIR UPCOMING "BETTER DAYS…AND NIGHTS" ALBUM DUE SEPTEMBER 16TH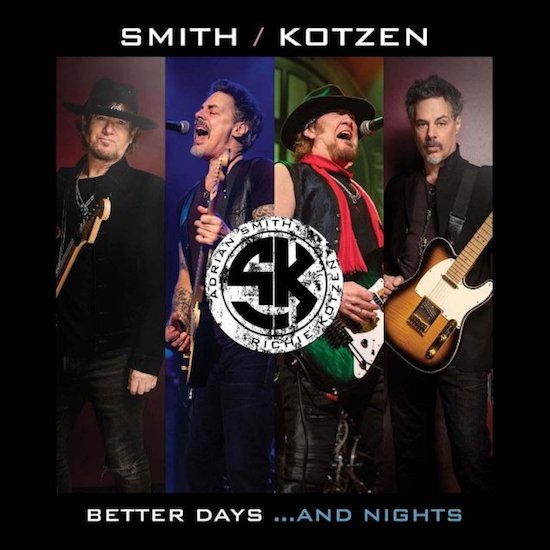 As previously reported, Smith/Kozten, the project featuring Iron Maiden guitarist/vocalist Adrian Smith, and guitarist/vocalist Richie Kotzen (Winery Dogs, Poison, Mr. Big, Richie Kotzen), will release Better Days …And Nights on September 16th through BMG. The effort comprises five previously unreleased live tracks, plus for the first time ever on CD, the four studio tracks featured on their sold-out, limited-edition 12-inch vinyl EP, "Better Days", released in conjunction with Record Store Day in November 2021.
The duo have released their second video from this effort, a live version of Got A Hold On Me, which can be viewed below.
To read further details about this release, and to view a live rendition of the first single, Hate and Love, please click here.
The live songs were recorded during Smith/Kotzen's inaugural whistle-stop tour of the U.S. and U.K. at the start of 2022, which attracted unanimously rave reviews from fans and media alike, celebrating the duo's debut on stage together with stellar back-up from Richie's wife, internationally acclaimed bass player Julia Lage, and drummer Bruno Valverde of Angra.