SLAYER'S KERRY KING SAID THIS YEAR'S "MAYHEM FESTIVAL" WAS NOT "BOOKED CORRECTLY"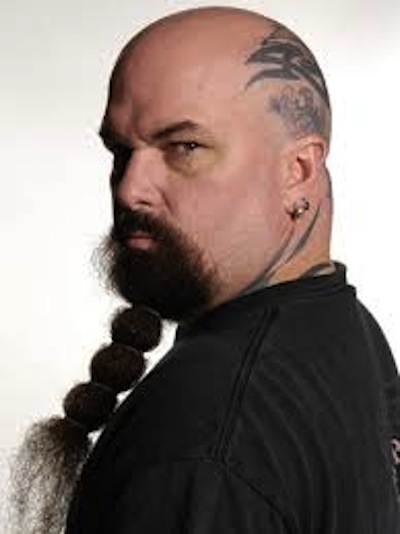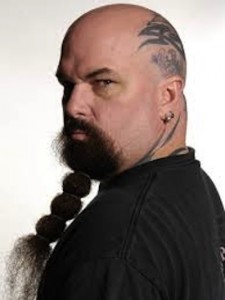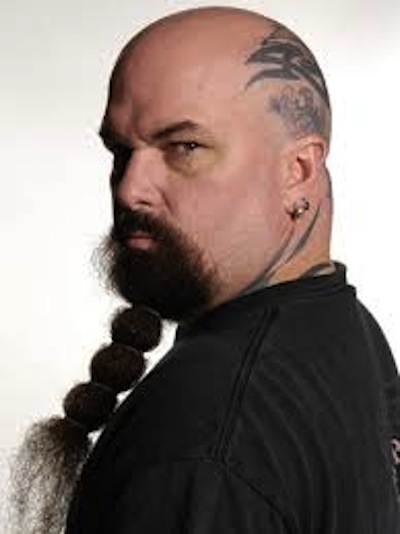 While Slayer is currently on the Rockstar Energy Drink Mayhem Festival, the festival's co-founder Kevin Lyman recently stated that metal "chased girls away" because the genre "got gray, bald and fat.
When Slayer guitarist Kerry King was asked by Metal Insider to comment on Lyman's statement, he said, "It's a very generalizing statement and it basically throws his tour under the bus. That's just… that's not even Business 101. That's just insane."
King went on to criticize this year's Mayhem line-up, saying, "Do I know this tour wasn't booked correctly? Absolutely I know this tour wasn't booked correctly. [Slayer and Exodus guitarist] Gary Holt made the comment that usually there's the Main Stage, a second stage, a third stage, and then that piece-of-shit record stage… Now what they're calling a second stage is at best a fourth stage and they're wondering why people aren't showing up."
He continued, "I think they waited too long and think all the talent that could have been on this took gigs in Europe. Because there's nobody here touring. It's easy to fill these stages, but I guess they wanted a different price point, take away the second and third stage which I think had a lot of value. To me, a second-stage headliner is Anthrax, Machine Head…Whoever booked this made a gigantic error."
When asked if he felt Slayer was carrying this year's Mayhem Festival more so than in previous years, King said, "[Without the extra stages] it's basically a glorified Slayer show…Let me put it to you this way: last year, Slayer, Suicidal [Tendencies] and Exodus played the Eagles Ballroom in Milwaukee and sold it out. Mayhem came through ten days ago and didn't sell it out. That's what I'm going up against here…I understand it from a fan's perspective. I wouldn't spend money to come to this either."
When questioned if this would be Slayer's last time on the Mayhem tour, King stated, "This might be the last time you see Mayhem."
Slayer's forthcoming album, Repentless, will be released on September 11th. Watch a video for the title track, here.
Remaining tour dates for the Rockstar Energy Drink Mayhem Festival are as follows:
July:
21 PNC Bank Arts Center, Holmdel, NJ
22 Erie Insurance Arena, Erie, PA
24 Jiffy Lube Live, Bristow, VA
25 Xfinity Center, Boston, MA
26 Nikon Theatre at Jones Beach, Wantagh, NY
28 Orange Peel, Asheville, NC*
29 Aaron's Amphitheatre at Lakewood, Atlanta, GA
31 Alamo City Music Hall, San Antonio, TX
August:
1 Cynthia Woods Mitchell Pavilion, Houston, TX
2 Gexa Energy Pavilion, Dallas, TX