SLAYER RELEASES STATEMENT REGARDING DAVE LOMBARDO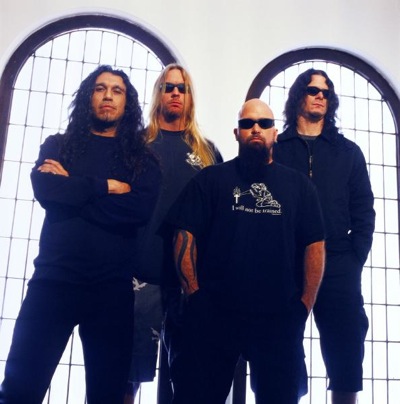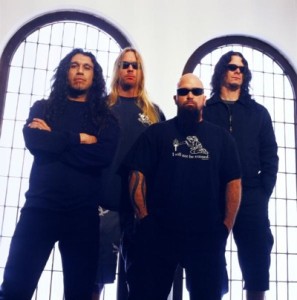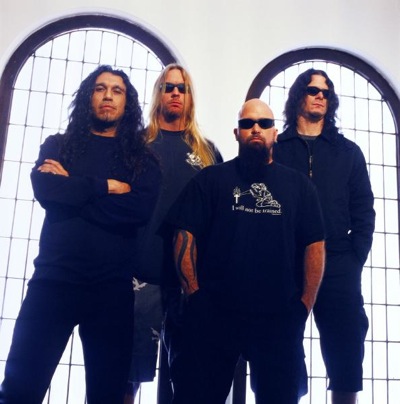 Slayer have responded to drummer Dave Lombardo's claims over why he's been replaced for the band's upcoming Australian tour.
Lombardo this week said he'd been told by band's lawyers that his services wouldn't be required. He reported the move had been made after he questioned Slayer's business model, which, he claimed, meant that only 10% of their touring income went to the members.
He explained that he tried to rectify the situation, but that guitarist Kerry King had "made it clear he wasn't interested in making changes, and said if I wanted to argue the point he would find another drummer."
Confirming they'd be touring with former drummer Jon Dette, the band say in a statement to Blabbermouth. "Slayer does not agree with Mr. Lombardo's substance or the timeline of the events, except to acknowledge that Mr. Lombardo came to the band less than a week before their scheduled departure for Australia to present an entirely new set of terms for his engagement that were contrary to those that had been previously agreed upon.
The band was unable to reach an agreement on these new demands in the short amount of time available prior to leaving for Australia.
There is more to the account than what Mr. Lombardo has offered, but out of respect to him, Slayer will not be commenting further.
Slayer is grateful to its Australian fans for their understanding of this unfortunate last-minute change, and very much looks forward to seeing them at these shows."
Lombardo first left the band in 1986, citing "financial concerns" as the main reason for his departure. He returned the following year then left again in 1992, coming back once more in 2001.
Slayer are currently working with Exodus guitarist Gary Holt in place of Jeff Hanneman, who's still recovering from a near-fatal spider bite he sustained in 2011.
additional source: classicrockmagazine.com