SLAYER GUITARIST KERRY KING SAYS THE BAND DID "EVERYTHING WE WERE SUPPOSED TO DO" TO TRY AND SAVE JEFF HANNEMAN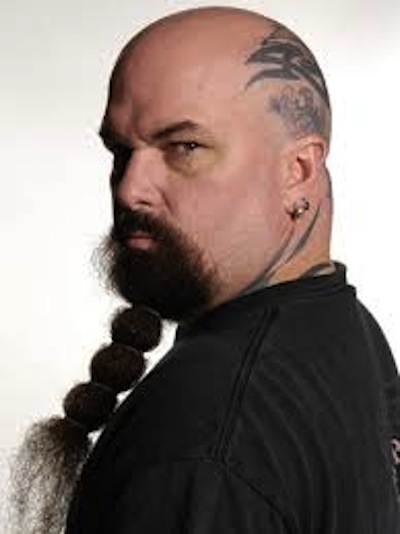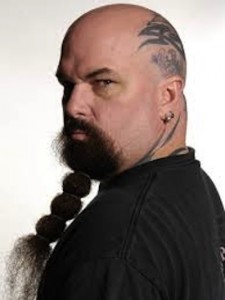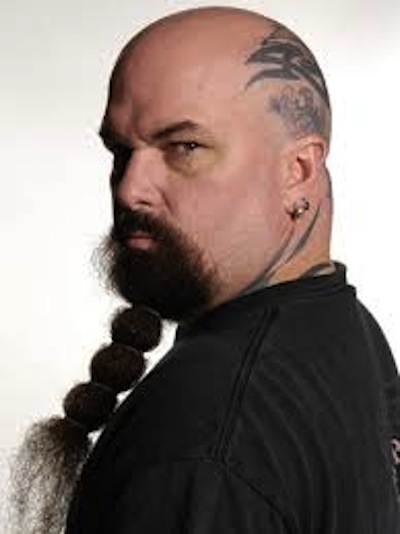 Slayer guitarist Kerry King says the band did all they could to save Jeff Hanneman from alcoholism.
He died in 2013, aged 49, following a two-year illness caused in part by his drinking, which was cited in his official cause of death. His health problems had increased after he contracted necrotising fasciitis in his arm in 2011 and he never returned to to the band on a full time basis.
He's remembered in the title track of upcoming Slayer album Repentless, while his song Piano Wire also features on their first record without him.
King told the Illinois Entertainer, "He had literally cheated death when he had that arm injury. The doctor told him, 'First I'm going to try to save your life.' We didn't know if he was going to live. He got out of the hospital and he lived clean for a while. I'm like, 'Dude, you just cheated death – you got another shot and doing this all over again. Let's get you back on board playing some shows.'"
He continued, "I knew when he went into the hospital that last time, it was bad. I didn't think he was going to come out of that particular episode, but I didn't think it was going to be that quick."
King recently told how the Repentless song Chasing Death was written after the passing of his guitar tech. Now he adds that it was an attempt to persuade Hanneman to change his ways.
"You can't make an addicted person get better if they don't want to," he says. "We did everything we were supposed to do – but that kind of personality… If they're not strong enough to outwit it, then it's going to happen how it happened."
Repentless will be released on September 11th. Slayer is currently on Rockstar Energy Drink Mayhem Festival (see dates below) and will be onboard Motorhead's Motorboat when it sets sail on September 28th out of Miami.
Rockstar Energy Drink Mayhem Festival remaining dates:
July:
15 TD Echo Beach, Toronto, ON CANADA
17 Susquehanna Bank Arts Center, Camden, NJ
18 First Niagara Bank Amphitheater, Pittsburgh, PA
19 Xfinity Theatre, Hartford, CT
21 PNC Bank Arts Center, Holmdel, NJ
22 Erie Insurance Arena, Erie, PA
24 Jiffy Lube Live, Bristow, VA
25 Xfinity Center, Boston, MA
26 Nikon Theatre at Jones Beach, Wantagh, NY
28 Orange Peel, Asheville, NC*
29 Aaron's Amphitheatre at Lakewood, Atlanta, GA
31 Alamo City Music Hall, San Antonio, TX
August:
1 Cynthia Woods Mitchell Pavilion, Houston, TX
2 Gexa Energy Pavilion, Dallas, TX
additional source: classicrock.teamrock.com