SKID ROW GUITARIST DAVE "THE SNAKE" SABO DISCUSSES IF HE EVER GETS "TWEAKED" ABOUT BEING ASKED ABOUT A SKID ROW REUNION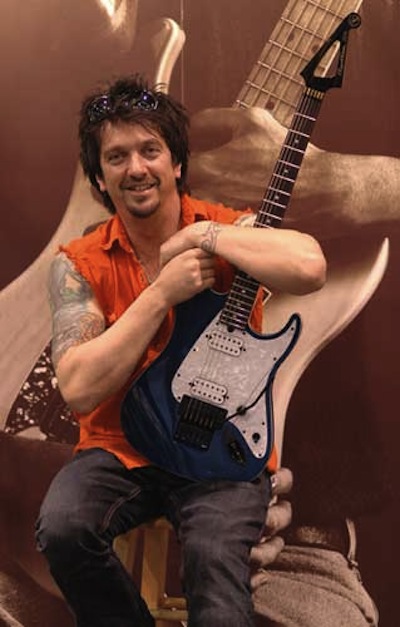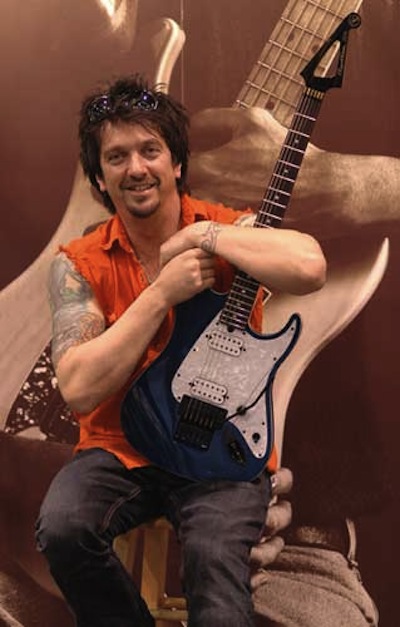 Eddie's guest on his lastest podcast was Skid Row guitarist Dave "The Snake" Sabo.
When asked if he ever gets "tweaked" because he is constantly asked questions about a possible reunion with the band's former lead singer Sebastian Bach, Sabo responded (as posted by blabbermouth.net:
"I don't get tweaked about it per se, because I realize how fortunate I am. We're going to Europe in October, November and December, so I've been doing a bunch of press for the UK. And I get asked it in nearly every interview. And my whole thing is that I'm proud of the complete 28 years of the band — the ups, the downs, the fights, the love… everything; I'm proud of it all."
He continued, "The thing is that I understand that the majority of people that ask that question have an attachment to our band at that particular time and those songs have a specific importance to them; it brings them back to a time that was very special to them, and I am humbled by that. I am humbled and I'm thankful, and I have nothing but gratitude for that. So I'll answer those questions, because I get it. I understand what it's like for me to hear [Van Halen's] Somebody Get Me A Doctor, and I could always revert to, 'Oh my Gosh' — before Dave [Lee Roth] came back into Van Halen — I could always sit there and go in my mind's eye, 'Oh gosh, I want that back again.'"
Sabo added, "You can't recapture the past — I don't believe that you can do that — you can only hope to improve upon it. We had a great moment for a bunch of years with Sebastian and Rob [Affuso, former Skid Row drummer] and Scotti [Hill, guitar] and Rachel [Bolan, bass] and myself, and I'm proud of it — I'm really proud of it. And I've always said this, I wish no ill will upon anybody. I want everybody to be successful, man — I want Rob to be successful, I want Bas to be successful, I want Scotti, Rachel and myself, all of it, I want everybody to be successful — because this is a hard business, man, and people have families they need to take care of, and we make music for a living, and it's such a wonderful gift to be able to do that. So, that being said, I'm also extremely, extremely proud of where we are right now.
"There's so many haters out there and we get hit all the time. And we get busted about, 'Oh, yeah, how does it feel to be playing here?' Well, you know what?! It feels great to be playing wherever I'm playing, because I get to perform in front of people, and people who are in the audience have given me the gift of being able to play music for a living. And that doesn't resonate any more than it ever has than right now. For me, every night before I go on stage, I'm reminded of the fact, and I remind myself of the fact that, you know what?! 'You get to play music for a living, dude. You are lucky.' And it's the truth."
To listen to Eddie's entire podcast with Dave Sabo, please click here.
Skid Row released their second EP in a series of three entitled, Rise of the Damnation Army — United World Rebellion: Chapter Two, on August 5th. Watch a lyric video for song We Are The Damned, here.
additional source: blabbermouth.net