SINGER TONY HARNELL LEAVES TNT FOR A THIRD TIME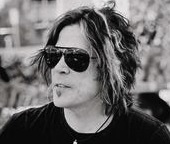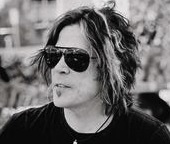 Singer Tony Harnell has announced his third departure from the veteran Norwegian outfit TNT.
Harnell brought his four octave vocal range to the band back in 1984, replacing original singer Dag Ingebrigtsen and appearing on their second album, Knights Of The New Thunder. He was recorded another three records before the band went on hiatus in 1992; they regrouped in 1996 and, after four more releases, Harnell left in April 2006 for both personal and professional reasons.
Tony Mills of Shy took over lead vocals and the band pressed on through three more albums and several lineup changes.
A 30th anniversary concert in Trondheim on June 2nd, 2012 saw the group perform with the Trondheim Symphony Orchestra and both former vocalists, Ingebrigtsen and Harnell. The event was filmed and released on DVD last September following a premiere stream through Classic Rock.
Frustrated over the lack of activity, Mills left TNT in 2013, prompting a second reunion with Harnell … who has just revealed the news of his third departure.
Harnell states, "This was an amazing year for me and for all the TNT fans who were lucky enough to be at the concerts. Many of the shows were the best TNT shows ever in my opinion.
Sadly it's not possible for me to continue with the band. I won't bore you with all the details…it's nothing mind blowing and it's certainly nothing new and it's also best to respect the privacy of the band and keep our issues between us. At least that's my goal.
What I can tell you all is that I tried very hard once again to make it work for the long haul. I had really high hopes that it would last this time and that we would continue for years to come but it is a very volatile little machine."
Harnell continues, "It's a really great band with a wonderful catalog of music and I'm proud of all the work we've done and all we've accomplished over the years. I love our crew and appreciate all their hard work and dedication. I wish the other guys in the band well in life and in all their future endeavours.
To the wonderful TNT fans…I know you feel deep disappointment right now and truly, so do I…more than you could ever know. My heart is broken, again, but I have no regrets about the past year and I'm really happy I could have such a wonderful final tour with the band for you guys. To all those who's cities we didn't reach, I apologize. It wasn't for lack of desire on my part to get to you this time."
He sums up: "Onward and upward! Love you all! P.S. This is my statement, I won't elaborate."
TNT followed Harnell's statement with one of their own, saying: "Despite a great 2014, there was never any firm plans for TNT in 2015. The only firm 2015 plans so far is that guitarist Ronni Le Tekro will continue promoting his recent solo album and will be gigging with Rypdal/Tekrø. Drummer Diesel Dahl will be doing some gigs with Tindrum featuring Kee Marcello."
The TNT heart have NOT stopped beating. Consider it possible that TNT will rise again – sooner or later – in one way or another form."
source: Classic Rock Magazine