LIMITED EDITION, AUTOGRAPHED, CLASSIC ROCK PHOTOS BY MARK WEISS ONLY ON CHARITYBUZZ ONLINE AUCTION ALL TO BENEFIT LIGHT OF DAY FOUNDATION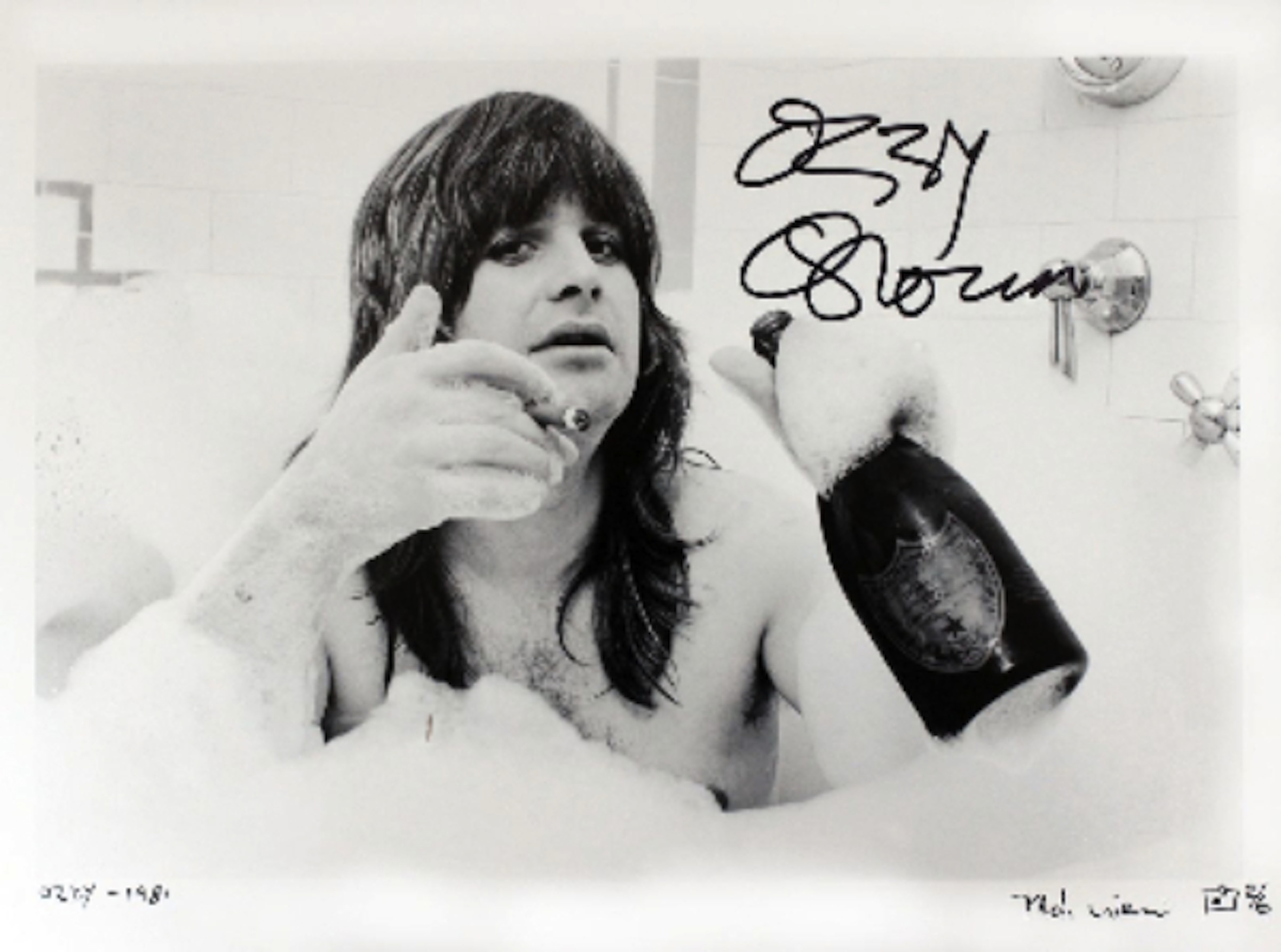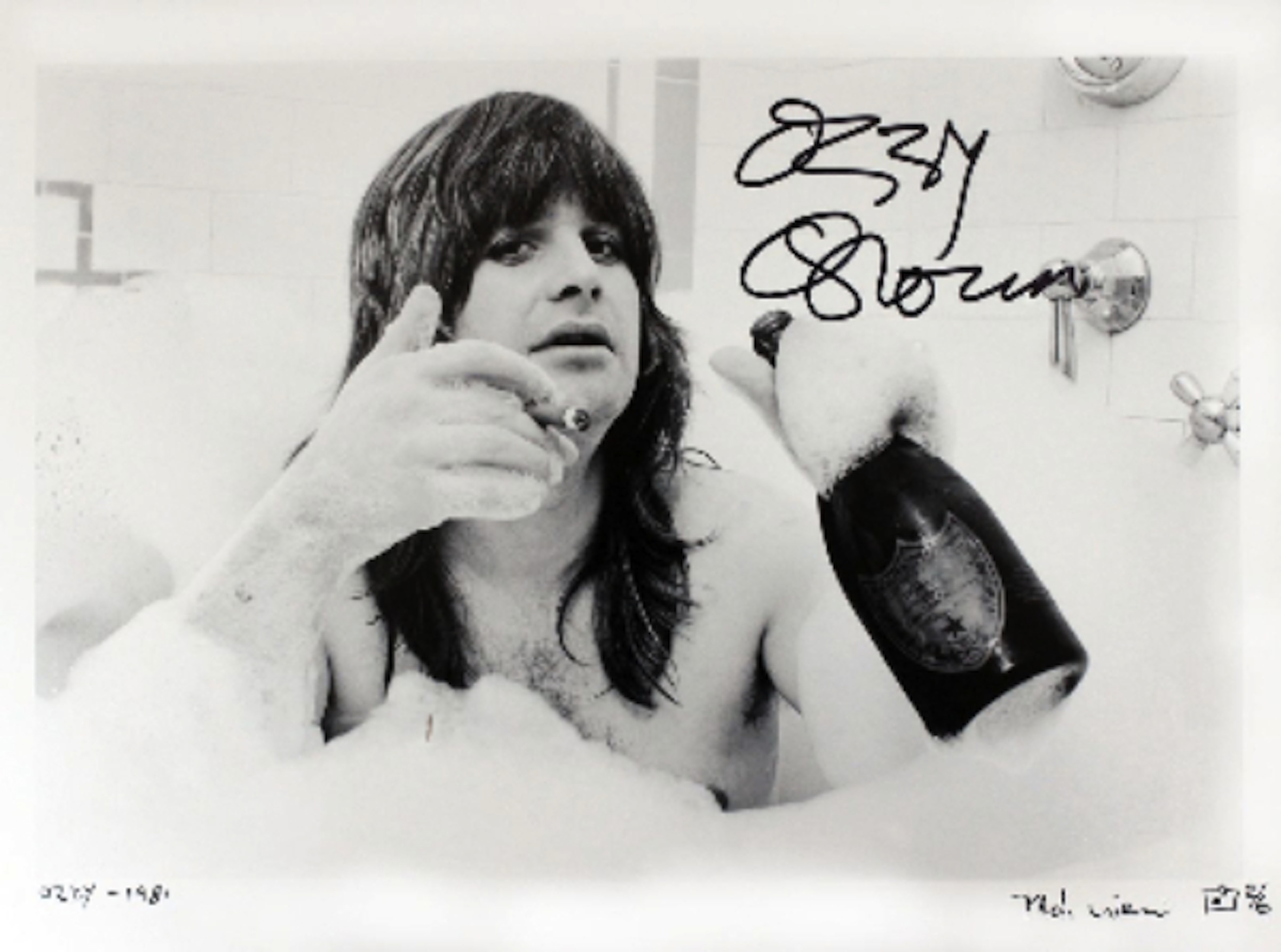 On Light of Day's Charitybuzz auction block are 35 limited edition, autographed, classic Rock N' Roll photographs from the '70s and '80s, donated by renowned photographer Mark Weiss (who shot Bon Jovi's Slippery When Wet and Twisted Sister's Stay Hungry album covers). Photo sales are moving briskly at charitybuzz.com/lightofday. The auction ends on Jan. 8th.
Mark Weiss is passionate about his photo campaign, Feels Like The First Time, which he started to benefit Lunch Break, the soup kitchen in Red Bank, NJ. When his photographs raised over $25,000 for Lunch Break after just two annual Charitybuzz auctions, Weiss realized another foundation close to his heart and hometown could benefit as well.
"I never imagined when I was 16 and sneaking my camera into concerts, that I could make a living out of it, much less help out those in need by donating the sales of these photos some three decades later," says Weiss. "My career as a photographer has been a dream come true, and it's time to give back."
His campaign is a selection of photographs from the first time Weiss shot the artists, going back to the '70s and '80s. He has pulled the photos from his extensive archives and reached out to the musicians to sign a few to help these amazing organizations. Some highlights of the collection include Aerosmith live at Madison Square Garden in 1976, signed by all five band members. Also up for grabs are three KISS photographs which actually changed Mark's life: In 1977, while still in high school, he was arrested for selling his photos outside the Garden for a buck a piece. After a night in jail, he headed over to Circus Magazine with his portfolio, and within six months he'd become a staff photographer for the mag.
"Whether helping the people in my hometown with life's basic necessities or helping find a cure for a deadly disease, we all do whatever we can," Weiss continues. "I am honored to stand alongside the generous and talented musicians I have worked with for decades to help make this year's LIGHT OF DAY a monumental success. We all remember the great memories of first times, but there also are memories of the first times we've heard disheartening news. I have been humbled and inspired by Bob Benjamin's story and by the powerful snowballing impact LOD has had for the last 15 years.
Benjamin, an artist manager and music industry veteran, has been living with Parkinson's since 1996, two years before he co-founded Light of Day with concert promoter Tony Pallagrosi and musician Joe D'Urso. Benjamin put together the first fundraiser show on his 40th birthday at the Downtown Cafe in Red Bank, NJ, and raised $2,000. From that small event, the LIGHT OF DAY Foundation was born in 2000. Benjamin named the Foundation after the Springsteen anthem with the fitting lyrics: Well I'm a little down under, but I'm feeling okay – I got a little lost along the way – I'm just around the corner to the light of day.
The Light of Day Foundation, Inc., utilizes the power of music to raise money and awareness in its continuing battle to defeat Parkinson's disease and related illnesses such as PSP and ALS within our lifetime. The Foundation's mission is to fund research into possible cures, improved treatments and support for patients who suffer from those illnesses, their families and their caregivers to help improve their quality of life. Gifts to the Light of Day Foundation, Inc. are tax-deductible to the full extent of the Internal Revenue Code. The Light of Day Foundation, Inc. is designated by the IRS as a not-for-profit 501(c) (3) organization. The Light of Day Foundation, Inc.'s Federal ID # is 20-1560386. Light of Day – the concerts and the organization – grew from a birthday party and fund-raiser held in 1998 at the Downtown Cafe in Red Bank to celebrate the 40th birthday of artist manager and music industry veteran Bob Benjamin, who was diagnosed with Parkinson's disease in 1996.