SINGER SAMMY HAGAR SAYS HE WAS NOT RESPONSIBLE FOR THE KEYBOARDS IN VAN HALEN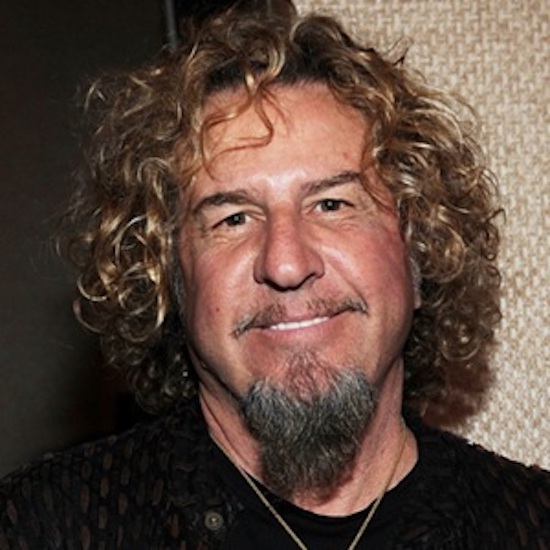 Former Van Halen members, singer Sammy Hagar and bassist Michael Anthony, were guests on Eddie's Sirius/XM show, Trunk Nation, on April 7th.
Hagar clears up the misconception that he was responsible for Van Halen adding keyboards to their albums, once he joined the band.
Hagar said (via blabbermouth.net), "Finally I get my soapbox here. Everyone blamed me for the freakin' keyboard playing on the 'Van Hagar' era, starting with [1986's] 5150. On [1988's] OU812′ we went very keyboard-oriented. I didn't do any of that. That's what [guitarist] Eddie [Van Halen] did. Eddie wanted to do that. He liked playing keyboards, and he was freakin' good at it. He wrote these beautiful songs like When It's Love and Why Can't This Be Love' it's such a cool lick…"
"One Ed really got into the keyboard thing, he [didn't] pick up his guitar for a long time, I remember," [former bassist Michael] Anthony interjected. "He was just playing keyboards all the time."
"So it wasn't like I was sitting here saying, 'Hey, man. Let's do some more keyboards,'" Hagar continued. "I'm sitting here saying, 'What have you got, Ed?' And he goes, 'I've got this.' And I'm going, 'Wow, that's great. I could sing to it,' 'cause I could sing to any damn thing. So I'd start singing. Ed would go, 'Oh, man, this is so cool.' And, of course, Valerie [Bertinelli, Eddie's then-wife] would come in and validate it. When she heard Love Walks In' she just [said], 'Oh my God.' And Eddie's going, 'Oh, man. My wife's happy, so I'm happy.' And I'm going, 'Well, I'm happy.' And we had success and all that.
I kind of always got blamed for the keyboard songs and it was not me whatsoever. I'm a damn guitar player. Every time I would pick up — like for Finish What Ya Started or something like that — when I would instigate a song, it was a guitar song, 'cause I don't play keyboards. So it wasn't me. I just went along with what we had, and if it wouldn't have been good, I wouldn't have went along with it. I would have said, 'This sucks.' But it didn't.
The part that's most impressive to me is what a good keyboard player Eddie Van Halen is. He's got a left hand on the freakin' keyboard that's as good as freakin' Bootsy Collins on the bass, man. He's funky with that left hand. Listen to When It's Love, man."
In recent Hagar news, the Red Rock and his band The Circle: bassist Michael Anthony, drummer Jason Bonham and guitarist Vic Jonson, posted a video for an new song called Funky Feng Shui.
This video is the result of a challenge started by Bonham to record a jam they'd been playing backstage warming up for shows. Filmed on their phones, Jason started with the drums in his first Instagram post then challenged Vic Johnson to add guitar. Vic then passed it on to Michael Anthony and Sammy wrapped it up.
Hagar writes, "The Circle will be doing more of this, it's too much fun!"
To watch the video, please click here.
Listen to Eddie's interview with Hagar, and Anthony, below.