SINGER JOE LYNN TURNER ON RITCHIE BLACKMORE'S RAINBOW SHOWS, "I THINK THE FANS DESERVE BETTER THAN A COVER BAND"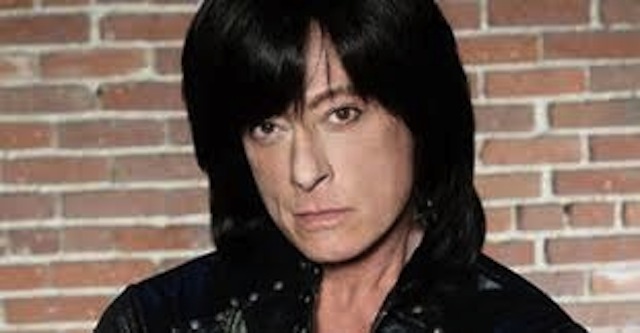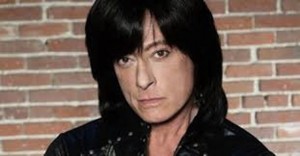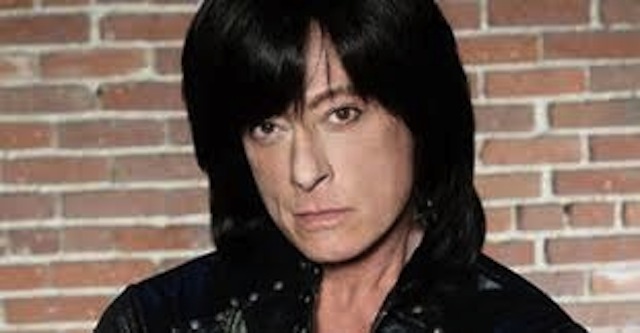 Former Rainbow singer Joe Lynn Turner was a recent guest on Eddie Trunk's Sirius/XM show, Eddie Trunk Live, where he discussed his former bandmate Ritchie Blackmore. Excerpts from the interview appear below as transcribed by blabbermouth.net.
The singer criticized Blackmore by stating that he is "making a mistake" by using replacement musicians at this summer's [Rainbow] concerts and arguing that "a man of [Blackmore's] status, an icon, really deserves a lot more."
When asked by Eddie if Blackmore's announcement that Turner would not be involved with the Rainbiw comeback "stung" him at all, the singer said, "Well, I was shocked, only because for over a year… See, the truth is I wanted an authentic lineup for Rainbow. I think the way that it should have gone down is an authentic lineup. I was talking to [bassist] Bob Daisley, [drummer Bobby] Rondinelli, [bassist] Roger Glover, [keyboardist] Don Airey… There's a whole bunch of guys out there that were really willing to sort of get involved with this… open up their schedules and get involved. And, apparently, Ritchie didn't wanna do that. So I spent a good year of my time working that out with Carole Stevens, his manager. And I was shocked, because I'll tell you why. She was putting my name out there — and I have all the e-mails to prove this, by the way — she was putting my name out there, and it was… even in German, with a big agency out there in Germany, saying, 'Joe Lynn Turner and Ritchie Blackmore this June, 2016, together again. The perfect pair. Blah blah blah.' And she was getting feedback from it."
He continued, "I'm honestly flabbergasted, because it made so much sense, especially with the deal that was presented to him. It made so much sense… number one, for the fans. You know, I've read a couple of things he said. He said he was doing it for nostalgia. Well, if he was doing it for nostalgia, why wouldn't he do it the right way? So I don't understand that contradiction sometimes. If we were gonna do it for nostalgia, we would have done it with an aggregate of guys that were authentic. And, to me, that's the way to come out. We would have honored Ronnie Dio's era [Rainbow vocalist from 1975 until 1979], we would have gotten Graham Bonnet [Rainbow vocalist from 1979 until 1980] up there, Doogie White [Rainbow vocalist from 1994 until 1997] up there. To me, it was gonna be a Rainbow extravaganza, and it was all set. A few songs from these guys, a few songs from those guys… It would have been great. We would have [Ritchie's son] Jürgen Blackmore out on guitar… family. It was just gonna be a big party, and he just didn't go for it. So I'm still scratching my head."
Turner added, "I thought it was a classless thing to do that Ritchie by announcing in [the French newspaper] Le Parisien [that he was going out and playing Rainbow and Deep Purple songs with a new singer]. I had to laugh. [Ritchie] said [to Le Parisien], '[Joe Lynn Turner] doesn't know it yet.' And the first thing I said was, 'Well, I think he's making a mistake, but he doesn't know it yet.' What I mean by that is, Ritchie's allowed to do whatever he wants to do, and he always does. I have no sour grapes about this, so let that be told. But I think a man of his status, an icon, really deserves a lot more. And what we were trying to put together, and we had a turnkey operation with Live Nation, the biggest festivals of the summer; we had UMG — that's Universal Music Group, for those out there that don't know — we had Universal [express an interest in releasing] box sets; we also had Rock Fuel Media, a huge video company, going to put out a DVD and the whole thing. I wanted to do a new album — at least four cuts — and maybe redo some other, older cuts in a new way, sort of update them. So this was a huge package and it was gonna be a big deal. And apparently he didn't wanna do that. So it was a shock to me that somebody would turn down not only an incredible way to, sort of, go out in style, but also to make a whole bunch of money for himself, because he was set to make quite a bit of money on this one. So I wish him well. Like I said, I've got no sour grapes. I'm very busy and very fortunate and blessed, and I thank everyone out there for that love and support all these years that keeps me going. But I really wish he had done it a different way for the fans. I think the fans deserve better than a cover band."
…The singer also revealed that he has had no communication with the guitrist since Rainbow's return was officially announced. He said, "No, I haven't spoken to him since then. You've gotta understand something: he doesn't talk to people; he talks through people. I talked to Dr. Drew Thompson, I talked to Carole Stevens… I talked to these people instead of him. He always puts them in front of him so he doesn't have to actually converse with me — or converse with anyone, for that matter."
He continued, "The one thing I will say I'd like to defend a bit is the fact that everybody thought I was delusional, and I know I wasn't delusional at all; I was talking to [Ritchie's] camp, and they were telling me this was gonna happen. So all these people that came out and said, 'Oh, he doesn't know what he's talking about.' And, 'It's all wishful thinking.' No. That's not the truth at all. This really was going down, and as people can see, it is going down."
Blackmore is scheduled to perform Rainbow and Deep Purple material at three shows this year in Europe. The U.K. concert will take place on Saturday, June 25th at the Genting Arena in Birmingham. The performance will be Blackmore's first U.K. rock show in over 20 years. The two concerts in Germany will take place at the Monsters Of Rock festival on Friday, June 17th at Freilichtbühne in Loreley and on Saturday, June 18th at Festplatz am Viadukt in Bietigheim-Bissingen. Blackmore said more shows might be added, depending on the success of the booked dates.
additional source: blabbermouth.net