SINGER GEOFF TATE DISCUSSES WHO HE WOULD HAVE CAST IF "OPERATION: MINDCRIME" WAS MADE INTO A MOVIE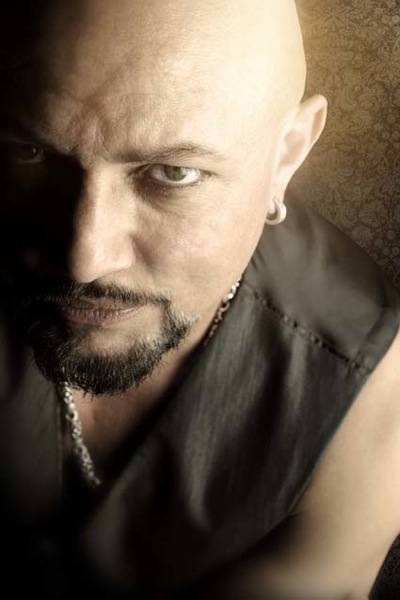 Ruben Mosqueda of Sleaze Roxx spoke with singer Geoff Tate about his band Operation Mindcrime. Highlights from the interview appear below.
Sleaze Roxx: In one of our previous conversations, you spoke about Operation: Mindcrime [the band] and how you felt that it would have a revolving door of players that would step in when others stepped away to work on other things. Is that still pretty much the vision at this point?
Geoff Tate: Yeah, I do. I might have said this in one of our previous conversations — I've spent 30 years with the same people [so] it's been so liberating to have the experience of being in a band with different musicians. It's been a fantastic experience working with new people. It's been fascinating listening to their interpretations of my music. I get to experience what got them excited about it and how they learned to play it. It's an interesting perspective that I don't have [laughs]. Currently, I have musicians from Scotland, England, Canada, Brazil — it's an international band. Every one of them were fans of Queensrÿche and fans of Operation: Mindcrime.
Sleaze Roxx: When you look back at Operation: Mindcrime, you assembled a hell of a team, from producer Peter Collins to engineers, Jim Barton and Paul Northfield. That album was loaded. That crew helped take a great record to the next level.
Geoff Tate: [Laughs] I can't argue with you there [laughs]! In this business, it's all in who you know. Someone knows someone, a message is relayed to them by someone you know and you find out that they would like to meet with you to talk about collaborating. We met Peter through Q-Prime. Cliff Bernstein knew him from his A&R work with Rush. Cliff was very close to Geddy Lee and he highly recommended Peter to produce us. We had a meeting with Peter and he, Chris [DeGarmo] and I really clicked. The thing I really appreciated about Peter was that he was really easy to talk to and we had a lot of brainstorming sessions with him. He was great in facilitating these discussions and was great at nursing them along. He was great at "pushing the ball a little further," if you know what I mean? He was great at working around the constant "brake lights" that happen during the recording process [laughs]. There was always something halting the process and he was great at dealing with those things. I refer to them as "brake lights" because they halt everything [laughs]. Peter brought James Barton on board because he worked with him previously on another record. He was right. We had started out with Paul Northfield who had also worked with Peter on Rush. You see what I was talking about earlier, about the who "people who know people" thing [laughs]?
Sleaze Roxx: In the past, we've talked about how great It would be to have Operation: Mindcrime as a feature film. If it's 1988 and the film is a reality, who would Geoff Tate cast as Dr. X, Nikki and Sister Mary?
Geoff Tate: Oh, wow, that's tough [laughs], I can barely remember 1988 [laughs]. There's this Austrian actor named Max Von Sydow whose features I had used as the physical outline of Dr. X. I love his acting and the guy on the album cover is modeled after Max so I'd have to cast him. Nikki was such a tragic character, oh my God. I think I would have gotten Mickey Rourke in 1988. He's a fine actor and would have done a wonderful job. The Sister Mary role in 1988 would have gone to Winona Ryder, she's done stuff where she's got this "heroin chic" thing about her. I have seen her in a lot of roles where she's really pushing herself as an actor.
Read more at Sleaze Roxx.
source: sleazeroxx.com