SINGER ERIC MARTIN SAYS MR. BIG WILL DO ONE MORE TOUR AND POSSIBLY AN ALBUM, OR EP, BEFORE CALLING IT QUITS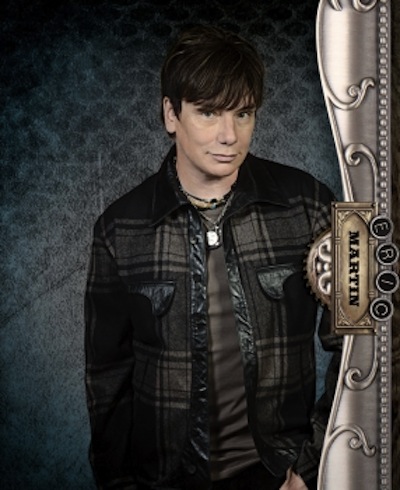 Mr. Big frontman Eric Martin says he'd like to record a final EP or album before putting the band to rest.
The group's future was thrown into doubt following the death of drummer Pat Torpey earlier this year from complications from Parkinson's disease.
Pat was unable to play on all tracks on Mr Big's 2017 album Defying Gravity, with the band's touring drummer Matt Starr stepping in to complete the record.
Now Martin says another record could be in the cards – and he's got plans on exactly what he'd like to do.
He tells NI Rocks "I'm the one lately getting everybody together for conference calls and emails about what we want to do. I want to spend more than six days on it like we did with Defying Gravity.
I want to be a little bit more prepared. I want to do a new record, and I also want to have a couple of different drummers on it – ones that Pat really liked.
Maybe Mike Portnoy or Gregg Bissonette or Ray Luzier from Korn. I really like his playing. Just get some great drummers to do an ode to Pat Torpey."
Martin adds, "We don't know if we're going to do an album or an EP – it depends on the songs. If we only have six songs, then there's your EP but if we have more then we'll cut an album."
He says that Mr. Big are also planning a tour next summer, and adds, "We'll try to do as much as we can for about three or four months – but that's the last hurrah. It feels a little uncomfortable to keep going without Pat Torpey."
Mr. Big released the album Live From Milan back in July, which featured Torpey. It was recorded in the Italian city in 2017.