SINGER BOBBY BLITZ DESCRIBES OVERKILL AS A "FOXHOLE BAND"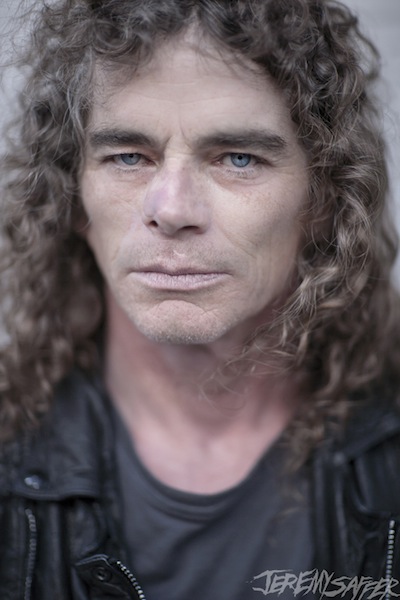 Ruben Mosqueda of Metal Titans spoke with Overkill frontman Bobby "Blitz" Ellsworth. Portions of the interview appear below.
MetalTitans: Overkill has a signature sound much like Motorhead, Slayer or AC/DC. Do you view yourself as one of those unique acts that cranks out records and stays true to their sound?
Bobby "Blitz" Ellsworth: [pause] These are some bigs shoes to fill. I wouldn't necessarily say…I'd really like to pay attention to our own house vs. a comparative; who's shoes are relatively bigger. I do think at the end of the day that we have a "brand." Overkill is an identifiable entity musically; you will recognize our music whether it's my voice or D.D.'s bass or the riffs.
One of the freedoms that we have and you've heard it on this record [Dana's note: The band's new album, The Grinding Wheel]; we're not a "one trick pony." It sounds like Overkill for sure. The Grinding Wheel sounds nothing like Our Finest Hour and Come Heavy sounds nothing like Mean, Green, Killing Machine. Yet they all sound like Overkill songs. All four come from different influences and different craftsmanship. They're different works of art that are all Overkill. That's where my pride lies with this record.
We worked with diversity but in "comfortable" diversity. Meaning that we knew these place[s] and have been there before' we pushed them to zones that were further than before. We took the punk rock a little further, we took the Rock n' Roll a little further. We have an "epic" vibe on The Grinding Wheel, we have thrash on Mean, Green, Killing Machine and we have a "groove" on Come Heavy. There's not one or two types of songs on this record let's say there's like seven. [laughs].
MetalTitans: What's the significance behind the title of the album?
Bobby "Blitz" Ellsworth: Well, I think it speaks volumes about Overkill. We're one of those "foxhole bands." [laughs] I mean who would you rather be in a foxhole with other than Overkill?! [laughs] We're the guys that know how to shoot the guns. [laughs] We've done it a lot, we do it for our own sanity and we for our own satisfaction.
We also consider ourselves as part of a community; the whole community is a grind. We are the most accepted music, we're not the most popular music by the masses. Those of us that love it we feel like this is our religion. I still reach for an old Scorpions record or a Thin Lizzy record. I can't abandon my [Black] Sabbath records because they are part of me.
MetalTitans: You mentioned Thin Lizzy which is a fantastic band and I feel the creators of power metal with Emerald.
Bobby "Blitz" Ellsworth: There are five of us that feel the same as you do; as we covered Emerald on the extended version of The Grinding Wheel [Laughs] So it will be on the vinyl and the Digipak versions.
We actually added Emerald on the European tour on the last tour in November ['16]. We ended the set with Emerald. It was really fun to do and we made it our own. We talked about doing some covers last and we all decided on Sanctuary by Iron Maiden but then [guitarist] Dave Linsk kept planting Emerald in my ear. That selfish bastard. [laughs] He wanted to show off his prowess. [laughs] He in the middle of the lead he dropped in and played at quadruple speed the Irish national anthem! [laughs] You hear a song like that and you can hear where we came from you can hear where Iron Maiden came from. I'm really happy with the end result; I think we put our stamp on it.
Read more Metal Titans.
The Grinding Wheel, which is set for release on February 10th, through Nuclear Blast. Click on the highlighted titles to preview songs.
Mean, Green Killing Machine
Our Finest Hour
The Grinding Wheel track listing:
1. Mean, Green, Killing Machine
2. Goddamn Trouble
3. Our Finest Hour
4. Shine On
5. The Long Road
6. Let's All Go To Hades
7. Come Heavy
8. Red White And Blue
9. The Wheel
10. The Grinding Wheel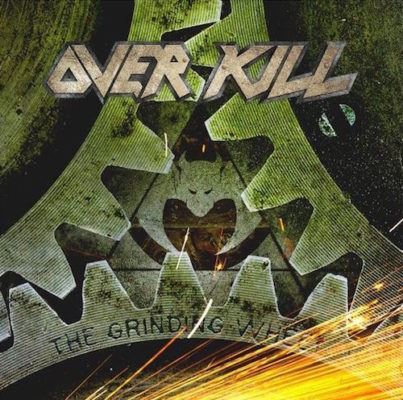 source: metaltitans.com