SILVERTIDE ANNOUNCES REUNION PERFORMANCES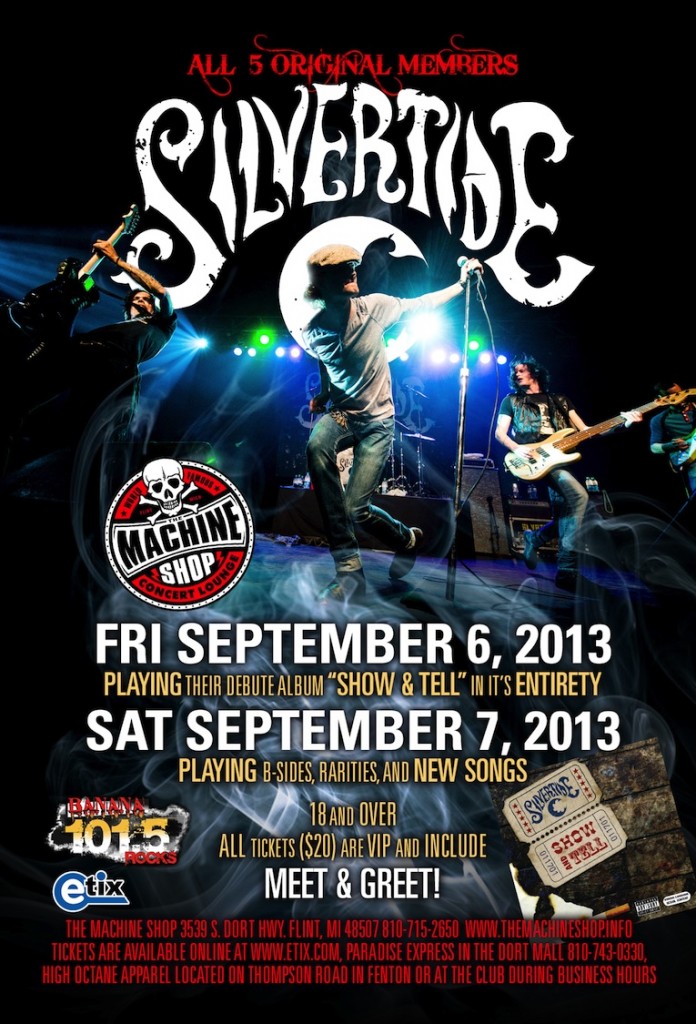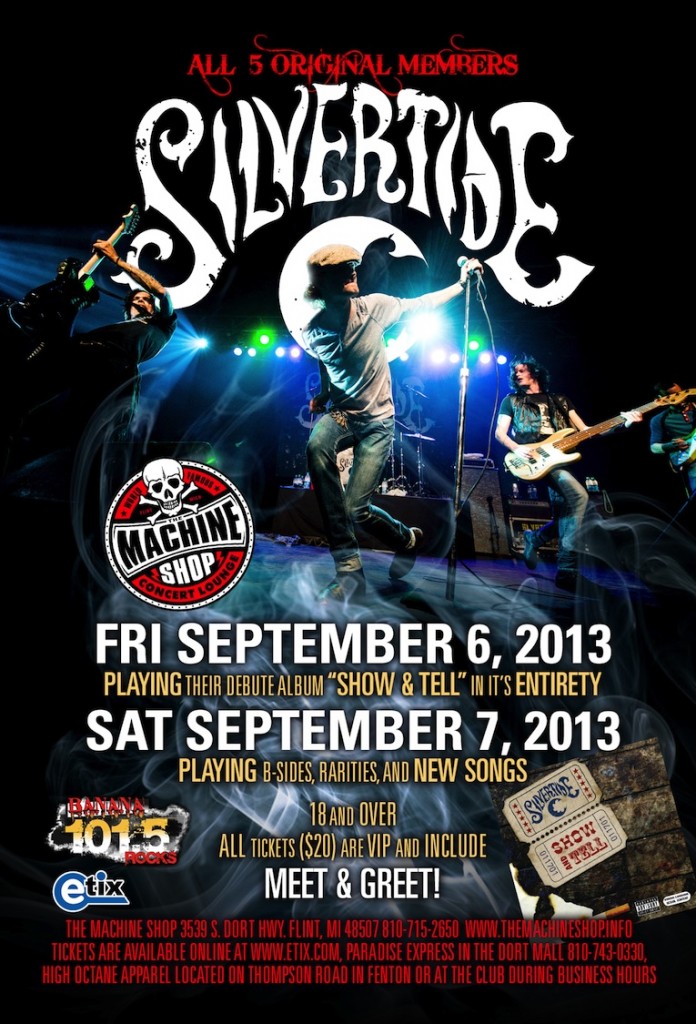 In the early part of the 21st century, Silvertide represented the next great American band to starved rock 'n' roll fans; touring across the globe and playing their own brand of dirty rock and blues to anyone who would listen. Their live shows become the stuff of legend, and in subsequent years, the band's debut album, Show & Tell, has become a cult classic the world over. Before deciding to take a break in 2006, they scored such Top 20 rock radio hits as Ain't Comin' Home, Blue Jeans and Devil's Daughter.
As part of their much-anticipated return to the stage, the original Silvertide lineup will perform two limited engagements at the infamous Machine Shop in Flint, Michigan. The first night will see the band performing Show & Tell in its entirety, while the second night will feature a mix of old songs, B-sides, rarities, and to the delight of long-time fans, new songs. All tickets are VIP, and include a meet-and-greet with the band after show. Tickets for both nights go on sale Saturday, July 13th.
Hailing from Philadelphia, Silvertide is comprised of lead singer Walt Lafty, lead guitarist Nick Perri, rhythm guitarist Mark Melchiorre, bassist Brian Weaver, and drummer Kevin Frank. Originally formed in 2001, the band achieved success straight away, with the 2004 release of their aforementioned debut — which has sold close to 400,000 copies worldwide.
And the group proved they could certainly deliver the goods on stage, as they spent the following three years (!) playing the world over, and opening for such renowned acts as Van Halen, Metallica, Motely Crue, ZZ Top, among countless others.
The group has also made its presence felt in film and videogames, as a pair of Bob Dylan covers (Maggie's Farm and It Ain't Me, Babe) were featured on the soundtrack to the M. Night Shyamalan film Lady In The Water, while their tune Blue Jeans was featured on the Rock Band videogame. The band is currently working on a new release with producer David Ivory.
Watch Silvertide's video for Ain't Comin' Home below.