SHARON OSBOURNE SAYS THAT OZZY OWNS FIFTY PERCENT OF THE BLACK SABBATH NAME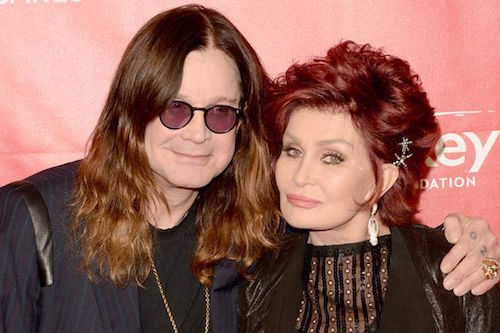 Ozzy Osbourne's manager wife, Sharon, was a recent guest on Steve-O's Wild Ride! podcast, where they discussed who legally owns the band name, Black Sabbath.
Osbourne replied [via blabbermouth.net], "…Ozzy and Tony [Iommi, guitar] own the name — Geezer [Butler, bass] and Bill [Ward, drums] don't. So it's Ozzy and Tony that own the name, and they are partners in Black Sabbath. So you're kind of right. Ozzy and Tony are equal, and at the time, the other guys, you know, it's kind of like pay-for-play."
Osbourne filed a lawsuit against Iommi in May 2009, claiming that he illegally took sole ownership of the band's name in a filing with the U.S. Patent and Trademark Office.
Osbourne sued Iommi for a 50 percent interest in the "Black Sabbath" trademark, along with a portion of Iommi's profits from use of the name.
The Manhattan federal court suit also charged that Osbourne's "signature lead vocals" are largely responsible for the band's "extraordinary success," noting that its popularity plummeted during his absence from 1980 through 1996.
Lawyer Andrew DeVore argued that Osbourne signed away all his rights to the Black Sabbath trademark after he quit the band in 1979.
Osbourne's lawyer, Howard Shire, called that agreement a "red herring" that was "repudiated" when the singer rejoined in 1997 and took over "quality control" of the band's merchandise, tours and recordings.
In June 2010, Osbourne told The Pulse of Radio that the lawsuit between him and Iommi had been settled and that everything was okay between them.