SAXON TO RELEASE "EAGLES AND DRAGONS" NINE ALBUM BOX SET ON MARCH 18TH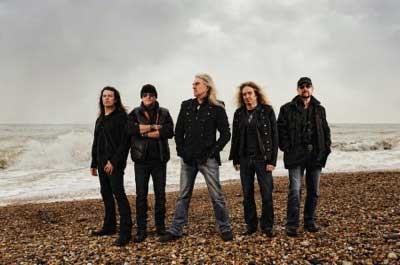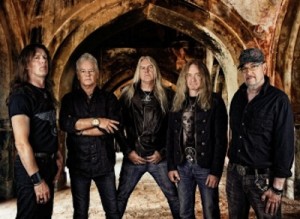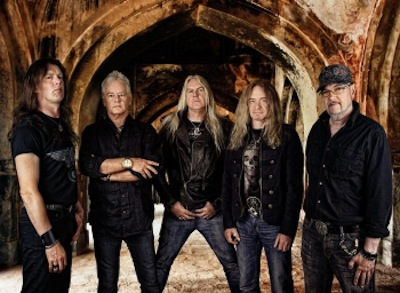 Saxon have released a video trailer for their upcoming Eagles And Dragons nine album box set, watch it below.
The package will be released on March 18th through Demon Records and features nine albums recorded between 1991 and 2009. It marks the first time the albums have been made available on vinyl outside Germany, Italy and the UK.
The LPs are pressed on luxury 180-gram vinyl and include inner sleeves with lyrics, presented in a hand-numbered outer slipcase box with a specially commissioned cover painting by artist Paul Gregory.
In addition, 500 copies with a print of the cover, suitable for framing, signed by frontman Biff Byford will also be available exclusively through Demon's online store.
Byford says, "From 1991's Solid Ball Of Rock to 2009's Into The Labyrinth, this is the first time we have ever had a vinyl box set of nine albums in one package – never to be done again – with exclusive cover art work from Paul Raymond Gregory. I can't wait to get my hands on one."
Saxon's Eagles And Dragons Box Set includes:
Solid Ball Of Rock (1991)
Forever Free (1992)
Dogs Of War (1995)
Unleash The Beast (1997)
Metalhead (1999)
Killing Ground (2001)
Lionheart (2004)
The Inner Sanctum (2007)
Into The Labyrinth (2009)
Saxon's latest release was 2015's, Battering Ram.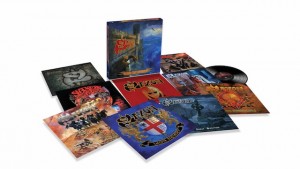 additional source: classicrock.teamrock.com