SAMMY HAGAR & THE CIRCLE COVER VAN HALEN'S "GOOD ENOUGH"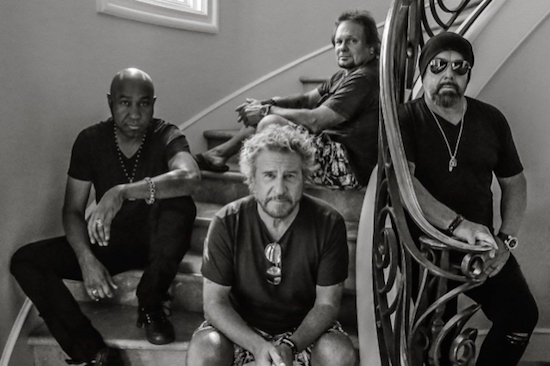 While still on lockdown, and practicing safety measures, Sammy Hagar and The Circle (including bassist Michael Anthony, drummer Jason Bonham and guitarist Vic Johnson) have posted a video covering Van Halen's Good Enough. Watch it here.
In a statement accompanying the YouTube release of the song, Hagar and The Circle write, "One more week in COVID-19 lockdown and Sammy & The Circle continue to get their jam on. This week it's the Van Hagar classic Good Enough that the Circle was thinking of including in the set list for the next tour. What do you think? Stay Healthy. Stay Home. Stay Tuned."
Sammy Hagar and The Circle have previously posted a video for the song Funky Feng Shui, which can be seen here, and a cover of The Who's Won't Get Fooled Again.
Good Enough originally appeared on Van Halen's 5150 album, which was Hagar's recording debut with the band.
[Dana's note: I really appreciate, and admire, both Sammy Hagar and Michael Anthony for wearing masks/face coverings. Kudos to Hagar for still sounding great even while wearing one.]