SAMMY HAGAR SAYS THAT VAN HALEN WILL NOT ALLOW HIM TO SING ANY OF THE SONGS HE RECORDED WITH THE BAND, SAYS HE MAY SUE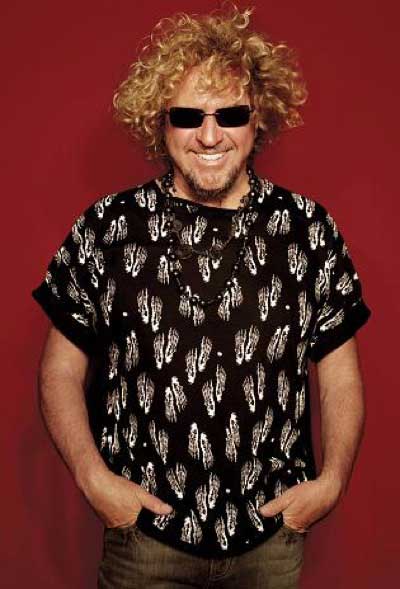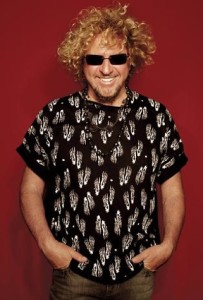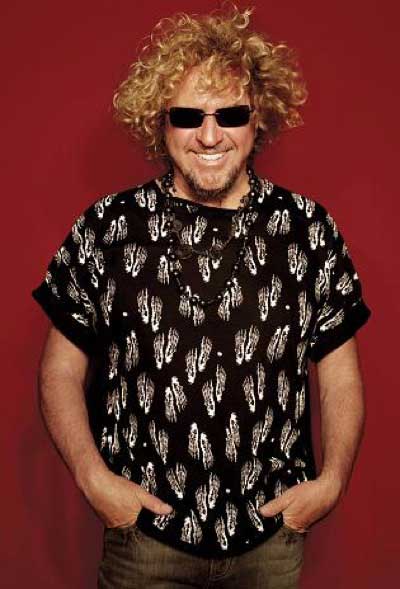 Andy Greene of Rolling Stone spoke with singer Sammy Hagar. Highlights of the interview appear below.
RS: You played some Van Halen songs on Live From Daryl's House earlier this year. What happened next?
SH: [Laughs] There you go, Andy. You got the f–kin' pick and shovel out now. Well, there is no question about it, I'd like this to be known, the Van Halen brothers will not allow me to do any of my own songs on TV. They can't stop me from doing them live, because they've tried and they can't. They want to pretend like Van Hagar never existed. The only Number One albums they've had in their life, and they want to pretend like they never happened. I don't know why they hate me so bad, but I guess I'm too happy for them.
Yes, it's true. They wouldn't let me do them. I can hire an attorney and fight them and I'm going too, but I didn't have time to do that then. On the new Circle DVD we're making from the live album, Led Zeppelin agreed to let us use their music. And Van Halen said, "No." And then I said, "F–k you." I don't need to do this to survive, and thank God, because otherwise, they would starve me out like I think they're trying to do.
It's the lowest, cheesiest thing ever. I wrote every lyric and every melody and I sang them in that band. Alex Van Halen played the f–king drums and Michael Anthony played bass, and I wrote music and lyrics. When you're singing Right Now or Why Can't This Be Love, that's my music. I wrote all the lyrics.
RS: To be clear, they told you that you couldn't put their music on a DVD too?
SH: Yeah, it's going to happen, though. It just becomes a legal mess. Also, in my book I wanted to run some lyrics from the [Van Halen song] Cabo Wabo. They wouldn't let me use one verse, in my f–king book, of my own lyrics. They fought it, and I didn't have time to fight back since they did it at the 11th hour 'cause they're assholes. It's unbelievable that Led Zeppelin lets us cover their songs on TV and anywhere else, and the brothers won't let me sing my f–king songs. And why? 'Cause they can't do them anymore. Without me, they can't play those songs, and they're f–king jealous. And that's the thing that gives me comic relief out of the whole thing.
RS: How exactly did they try and stop you from even doing them live? That's insane.
SH: When you play live, you turn your set list into ASCAP or whatever organization pays for it. When they saw that, somebody wrote a letter to my publishers or had a guy make a call asking if we'd stop playing those songs live. The answer was, "No."
RS: You're fighting back though. You put that video on YouTube when Eddie trashed Michael Anthony's bass playing.
SH: It's obvious the fans want Mikey back in Van Halen, before anyone. If it's gonna be Dave or me, it doesn't matter in this sense. The main thing they want is Mikey back in the band. God bless Wolfie. It's got to be frustrating. But Eddie's just trying to stick up for his kid and to justify that he has him playing bass. He shouldn't have to justify that. He wants Wolfie in the band, that's fine. But you don't have to bash Mikey to make it okay. Mikey is the wrong guy to bash. He wouldn't stand up for himself in a million years. That's not because he's chickenshit. It's because he's just such nice person.
RS: Do you ever think you'll ever speak to Eddie again?
SH: I would hope so. Because that would be really sad if any one of us — I'll put myself in the same category — took this to our graves. That is not where you take things. I would rather go to my grave with no enemies left. I just don't think that would feel right. But who knows. Whatever. It's not my decision because I was the one they pushed out and tried to f–k over. To me, it's up to them to come back and say they're sorry.
I'm not sorry for anything. I didn't do anything. Matter of fact, I did everything for that band. It was 100 percent my heart and soul and the best I had to give. All I did was make Number One albums and a lot of money. That's all I ever did for the band. Anything that's been done has all been in anger towards myself and now Mikey, too. To me, they need to come and say, "We're sorry." And then our job would be to say, "Great, you're forgiven." Boom. Not for a reunion or anything like that. That's over, to me. That's completely f–king over. I wouldn't want to be in a band like that right now.
I'd feel like a hypocrite for joining that band. How about that? There's a good quote for you. If I joined Van Halen right now, I'd feel like the biggest hypocrite in the world. And I'm not a hypocrite.
Read more at Rolling Stone.
In other Hagar news, the singer recently confirmed that Chickenfoot is working on new music. He also stated that he would love take both Chickenfoot and The Circle out on the road together. Read the news story, here.
source: rollingstone.com