ART OF ANARCHY DEBUT NEW TRACK, "ECHO OF A SCREAM"; PREPARE FOR HEADLINING APRIL TOUR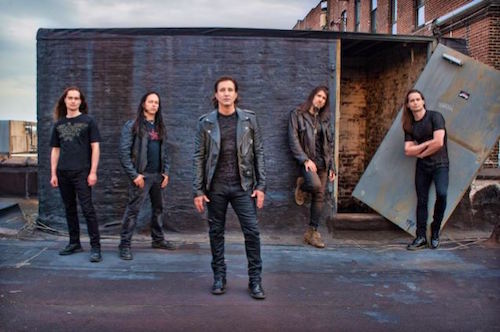 Art Of Anarchy have partnered with Loudwire.com to exclusively debut their hard-driving, new track Echo Of A Scream, which can be streamed below.
The track comes off the band's highly acclaimed new offering, The Madness, set for a March 24th release through Century Media Records. A new music video for the aforementioned track is set to be shot at the end of this month.
The group also are currently preparing for their first-ever national headlining tour starting April 3rd and head over facebook.com/ArtOfAnarchyBand for all dates and "meet and greet" VIP package options.
Scott Stapp states "The track, Echo of a Scream, is a chronicle of the curse of self doubt. It speaks to a place in life when confidence has been lost and you feel like your a shell of your former self or as the lyric describes it, an "echo of a scream." It touches on the internal dialog within the mind of someone wrestling with feeling disconnected from who they really are and lost in trying to find their way back to their true self. Its two competing voices, the negative self talk voice contrasted with the voice trying to fight it and overcome it.
John Moyer brought the initial music bed to the band and we all really liked the drive and energy so we decided to track it. John while out with his other band Disturbed played the music for David Draiman (Disturbed) and David came up with a great melody idea for the chorus. Zac Maloy and I wrote the lyrics and then the melodies for the verses and the rest is history. This song was a true collaborative effort with Bumblefoot and John Votta writing monster solos. I'm really happy with how the song came out and its one of my favorites on the record.
I'm also really looking forward to getting out on the road in April with this band. Its going to be a high energy rock and roll show that really takes you on a journey. Everyone in the band really brings a passion and charisma to the live performance so its a show you don't want to miss. Especially in these intimate settings."