ROSS THE BOSS' "THE DISCIPLE OF STEEL" 2017 EUROPEAN TOUR DATES ANNOUNCED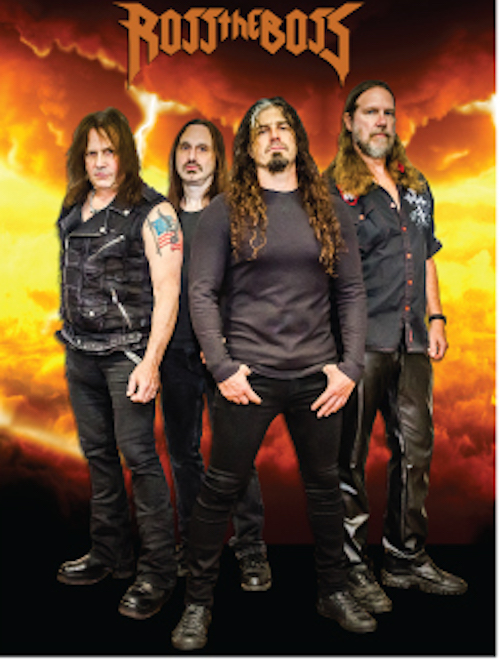 "Ross The Boss" Friedman, on lead guitar and co-founder of Manowar, launches The Discipline of Steel 2017 world tour with Mike LePond on bass (Symphony X); Kenny "Rhino" Earl on drums (ex-Manowar); and Marc Lopes on vocals (Let Us Prey).
The tour begins in Mexico and Central America where the RTB Band will headline two metal festivals, performing a classic Manowar set. Twenty-five dates in Europe are scheduled in March and April, including an iconic tour of England, where years ago, Ross Friedman began the metal onslaught. The earth will rumble and the momentum will continue through the summer and fall festival calendar.
Says Friedman, "I have assembled three incredible musicians, and together we will deliver an experience only to be described as, true classic metal. We are going to devastate every audience, every night, without mercy!"
The Discipline of Steel World Tour 2017 (Europe) dates:
3/3 Zlin, Czech Republic
3/5 Vienna, Austria
3/6 Mannheim, Germany
3/8 Hamburg, Germany
3/9 Stadskanaal, Netherlands
3/10 Essen, Germany
3/11 Andernach, Germany
3/12 Helmond, Netherlands
3/13 Utrecht, Netherlands
3/16 Barcelona, Spain
3/17 Zaragoza, Spain
3/18 Erandio, Spain
3/19 Madrid, Spain
3/20 Cangas do Morrazo, Spain
3/21 Lisbon, Portugal
3/24 Brescia, Italy
3/25 Torino, Italy
3/26 Prato, Italy
3/28 Diest, Belgium
3/30 London, UK
3/31 Evesham, UK
4/1 Swansea, UK
4/2 Dublin, Ireland
4/4 Glasgow, UK
4/5 Edinburgh, UK
4/6 Milton Keynes, UK
For tickets and more information, please go to ross-the-boss.com and facebook.com/rosstheboss. For an "experience" of a lifetime, come meet Ross and the Band on tour vipxconnect.com.