ROCK ICON ROB HALFORD SAYS THE "THE '80S, IN AMERICA, [WAS] ONE OF THE GREATEST DECADES FOR OUR KIND OF MUSIC"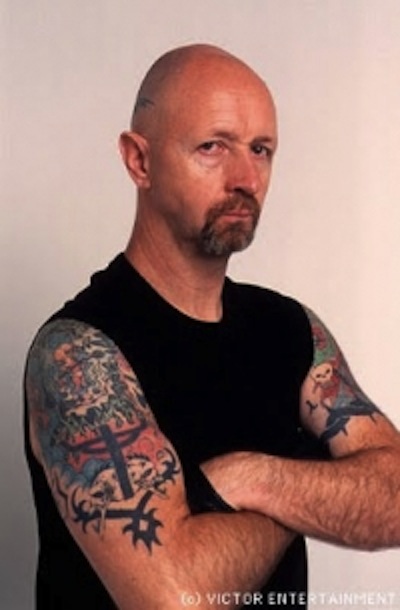 As previously reported, Judas Priest will be re-releasing their 1986 record, Turbo, on three CDs (the original album and two bonus discs), as well as 1LP 150g vinyl, on February 3rd.
In an interview with The Rock Brigade, Priest frontman, and Metal God, Rob Halford discussed there record's experimental sound at the time of its release stating, "Much like everything that we've done, we've kind of reflected on where we've been and what we are trying to aim for next. The big thing about this record is that for the first time in a long time, we were able to take our time.
There was a period in the early '80s when Priest was literally banging out a record every year and a world tour every year. How did we do that, I don't know. It was just that we were running on fire, we were having the times of our lives, we had deadlines to meet, we had an incredible thing going with the label."
He adds, "So here's the deal. Turbo, the middle of the 1980s, right? We had a little bit of time to kind of pull back and take our time to make this record. So we were in a different place. I mean, I was in a different place, because I had so much coke up my nose, I don't know how I got through every day of the week, because I was raging at that point, personally.
What I'm trying to say is, America in 1986 and the mid-'80s was… wherever you went, there was incredible things happening in rock and metal. I always kind of reflect as the '80s, particularly in America, as being one of the greatest decades for our kind of music. So we were wrapped up in all that, we were wrapped up in all that excitement and good times and party-party-party. And I think that we were just… we were making the record. The bulk of the record was made in America. Going down to Whisky, hanging out on the [Sunset] Strip, in Miami… Man, it was an absolute blast. And I think we were just… We were loving that moment, you know. The band was having a great time, and there was a lot of that in the music on 'Turbo'."
Listen to interview below.
To read more about the special re-release of Turbo and to view a track listing, please click here.