ROB HALFORD AND JIM BREUER PERFORM "YOU'VE GOT ANOTHER THING COMIN'" ON THE APRIL 12TH EPISODE OF "THE COMEDY JAM"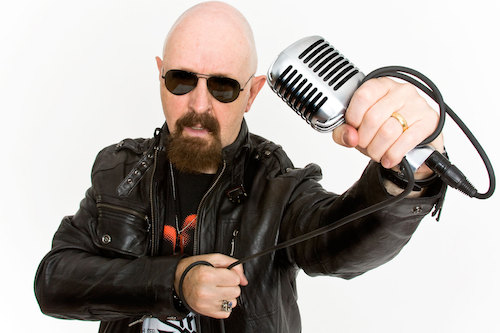 The metal God, Rob Halford will guest on this Wednesday's (April 12th) episode of Comedy Central's new comedy and music series The Comedy Jam.
The eight-episode season features celebrities dishing on a cherished memory linked to an iconic song and then performing that song with the Comedy Jam Band in front of a live audience.
This week's episode will see Halford join forces with comedian Jim Breuer to perform "You've Got Another Thing Comin'".
Also on the April 12th episode, Mark Duplass and Kevin Cronin perform Can't Fight This Feeling by Reo Speedwagon, and Big Jay Oakerson and Lukas Rossi perform Rebel Yell by Billy Idol.
The Comedy Jam was filmed at the Fonda Theatre in Hollywood. The eight-episode weekly series is based on the special that aired in August 2016 and was born from one of the hottest live shows in Los Angeles.