RICHIE SAMBORA RESPONDS TO JON BON JOVI: "ENOUGH WITH THE TRASH TALKING"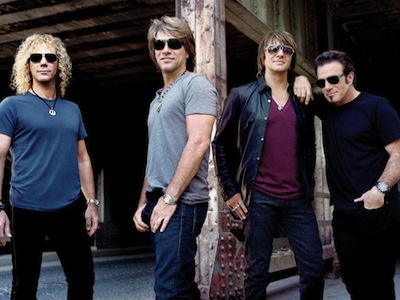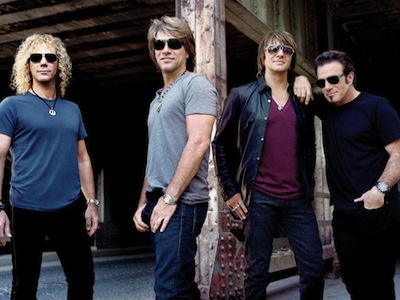 The Daily Mail reports:
Guitarist Richie Sambora has hit back at comments made by his bandmate Jon Bon Jovi, that suggest Richie's shock departure from the band was down to his history with substance abuse.
In a recent interview with the Evening Standard, Jon Bon Jovi, 50, hinted that Richie, 53, may have quit their latest world tour because of the same reason he quit in 2011, when he missed dates to go into rehab for alcohol abuse.
"It's getting more and more difficult every day to not just sit here and say something… Because all I can say is this – it's for personal reasons," Job Bon Jovi said. "He's been through it before, fortunately for us the same guy who filled in last time was available this time."
But Richie has hit back at Jon's claims, telling MailOnline exclusively, "I don't have any major problems in life right now, I love my fans and I feel bad for them at the moment. Bottom line. My opinion is Jon wants to see if he can pull off stadiums by himself. He is making it very difficult for me to come back."
He added: "Enough with the trash talking!"
Bon Jovi made cutting remarks about his longtime band member Richie in the interview, comparing him to U2's The Edge to make the point that he feels Richie is replaceable.
"Life goes on, so if someone chooses not to be here… unlike if this were, God forbid, The Edge, and he for some reason couldn't make a U2 show, [then] it would be very difficult to just step in," he said.
He added: "You have a choice — you either figure it out, go and grow, not only survive but thrive. Or, you say, 'I hate my brother and I'm gonna quit the band.'"
But Richie has hid say on whether he's replaceable, talking about the tour he tells MailOnline: "[The fans] have paid money to see Bon Jovi and right now, they are not getting the whole deal."
In the interview, Jon Bon Jovi also slammed Justin Bieber, labeling him "an a**hole" for showing up late to his shows.
Meanwhile, Richie has been hard at work on his new fashion line NikkiRich Clothing and is said to be currently preparing to launch the label world wide.
A close friend reveals to MailOnline: "Richie is fine, and is really concentrating on his fashion career. He just wishes Jon would let things resolve calmly without trash-talking."
source: dailymail.co.uk