RICHIE KOTZEN'S "THE ESSENTIAL RICHIE KOTZEN" OUT TODAY; U.S. HEADLINING TOUR STARTS NOVEMBER 1ST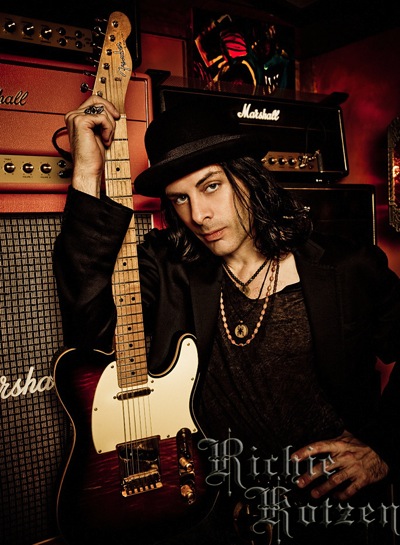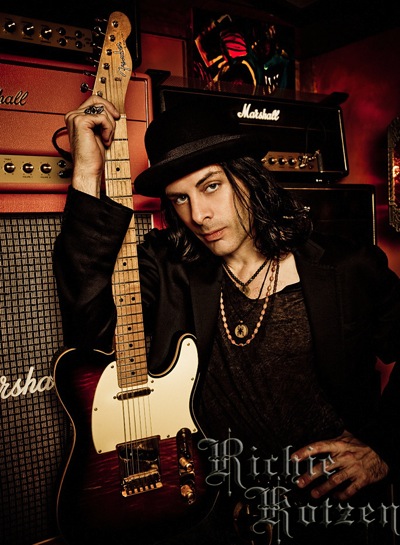 Guitarist/singer/songwriter Richie Kotzen released The Essential Richie Kotzen today (September 2nd) on Loud & Proud Records. To celebrate his newest project, he's hitting the U.S. concert trail starting November 1st in Annapolis, MD at Rams Head Tavern. Before then, he'll be spending September and most of October on a headlining tour which will take him through Europe and Mexico.
The Essential Richie Kotzen is a two-CD and DVD career retrospective set that encompasses this iconic talent's entire career of his most essential work: classic material; acoustic performances; bootleg material; and two brand new songs (War Paint and Walk With Me). The DVD features music videos, acoustic performances, and bootleg material. A new official video for War Paint will premiere on MusicRadar.com later this week. In the meantime, the video for Walk With Me (filmed entirely on Kotzen's iPhone) can be viewed below.
Fans can check out exclusive full album streams of each disc on MTV.com and GuitarWorld.com.
Kotzen personally curated The Essential Richie Kotzen from his 18 solo albums in order to give listeners the most comprehensive, cohesive, and concise introduction to his extensive body of work. "I've really changed and grown as an artist and as a person," he says. "I hand-selected songs so newcomers can get into my music and learn who I am as a recording artist."
Rave reviews of The Essential Richie Kotzen have already started to surface:
"Kotzen is an artist with a centered musical philosophy anchored by soulful music and a perfectionist's attention to craft… THE ESSENTIAL RICHIE KOTZEN is an excellent career retrospective by an underrated songwriter." (Oscar Jordan, Vintage Guitar)
"The extensive combo perfectly captures his dynamic musicianship, his jaw-dropping guitar solos, and his tangy blend of rock, blues, and soul, and will encourage listeners to discover more of his work…" (Bear Frazer, Arena.com)
"Richie Kotzen is one on the most ridiculous guitar players alive today…If you have only heard Richie in other bands (or have no clue who he is) then you really need to hook yourself up and give him his due. Richie has an incredibly soulful voice and did I mention his guitar solos are other worldly? Get the book of his musical life and discover some magic." (Jason Lally, Realrockreport.com)
Check out Richie Kotzen at any of the following stops, with more dates to be added in the coming weeks on all of his official websites:
November:
1 Annapolis, MD Rams Head Tavern
3 Londonderry, NH Tupelo Music Hall
4 Boston, MA Wilbur Theater
5 New York, NY B.B. King Blues Club & Grill
7 Poughkeepsie, NY The Chance
8 Reading, PA Building 24
9 New Haven, CT Toad's Place
11 Pittsburgh, PA Altar Bar