SINGER RON KEEL DISCUSSES HIS AUTOBIOGRAPHY, TOURING, GENE SIMMONS AND YNGWIE MALMSTEEN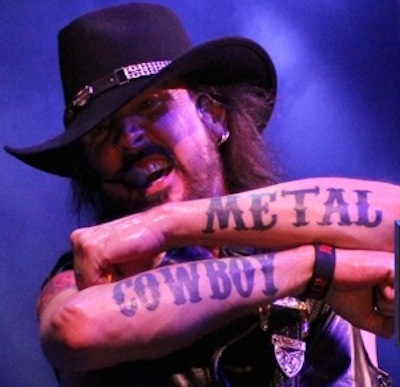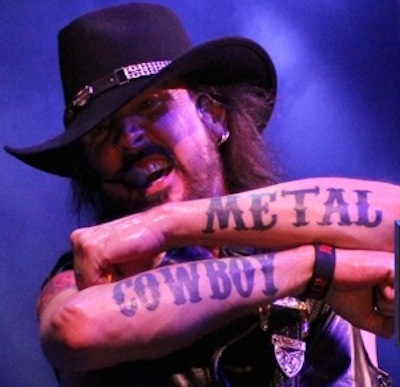 Greg Prato of Brave Words spoke with frontman Ron Keel. Excerpts from the interview appear below.
BraveWords: What made you choose to write an autobiography, Even Keel, at this point?
Ron Keel: I think the only reason anyone should write a non-fiction book is if they've got a good story to tell, or important or interesting information to convey. And I'm always telling stories…whether in interviews, sitting at a bar or around a campfire, whatever. Songwriters and entertainers are usually storytellers by nature anyway. About ten years ago, I started writing my stories down, usually on long flights or road trips to pass the time, and found I really enjoyed the process. If I hadn't put a hard deadline on publishing this year, I would have kept on writing for at least another ten years – but I really wanted to release the book simultaneously with my new album which is pretty much my autobiography set to music.
BraveWords: How would you describe Gene Simmons as a producer? (Simmons produced Keel's The Right to Rock and The Final Frontier)
Ron Keel: You know, I think the marketing, make-up and money masks the fact that Gene is really a genuinely great human being with an intense passion for music, and also a deep knowledge and respect for rock & roll history. Not only what Gene did for my career, but what he taught me about making great albums – those lessons are still with me in every recording session I do.
BraveWords: I was surprised Keel never opened for KISS in the '80s. Was this ever discussed?
Ron Keel: Believe me, I begged. I'm not sure why it never happened either, but never say never – maybe that's one more dream that will come true. I can tell you, Gene was very active in trying to help us get gigs – I remember him on the phone with Ozzy, telling Ozzy he should give us the opening slot. Ozzy ended up going with some band called Metallica, but Gene gave it his best shot!
BraveWords: Something else I was surprised about – since Gene Simmons and Paul Stanley used to collaborate quite a bit with outside songwriters during the '80s, that you didn't collaborate with either on a KISS tune, while such others as Tommy Thayer and Kane Roberts did. Was this ever discussed or attempted?
Ron Keel: It should have I guess, because Gene gave me a lot of input on his songs which we recorded, and he of course had a lot of input on our tunes, and we worked really well together, but it was probably a matter of time. When we were in the studio recording those albums, we were focused on the task at hand and there wasn't much opportunity to just sit around with instruments and notebooks and create, we were pretty busy making albums. And when it was time to get away from the sessions, we'd go out to eat, or go to a club or a concert, or go to Gene's place and watch KISS video clips.
BraveWords: A few years ago, I wrote the book The Eric Carr Story. Did you ever cross paths with Eric?
Ron Keel: Eric hung out a few times during the recording sessions, but we never got to know each other well. My impression of him was that of a really nice guy, quiet and humble when he was not behind the kit.
BraveWords: Who were some bands that Keel toured with back in the '80s, and what are some standout memories of those tours?
Ron Keel: Of course the final leg of the Bon Jovi Slippery When Wet tour stands out – they were at their peak, these were huge arenas sold out for two or three nights (we did three nights back to back at Madison Square Garden on that tour). Another high point for us was our sold out headline tour of Japan in 1986, opening for Van Halen at the Texxas Jam that same year. Coming back to my old hometown of Phoenix opening up for Mötley Crüe in the same arena where I used to fight my way to the front row and dream of being up there centerstage. The 80's were great, but I'm very fortunate to still be experiencing peaks that are just as gratifying – like last year's Monsters Of Rock Cruise, when we did two badass Keel gigs, I did my solo gig, I got to sing with the guys in Cinderella, did the all-star jam with Frank Hannon, and capped it off when Lita Ford asked me to join her onstage to do the Ozzy part on Close My Eyes Forever. This year we celebrated Keel's 30th anniversary by killing it on the main stage at the M3 Festival in Baltimore, and you can't put a price tag on kicking that much ass.
BraveWords: What are your thoughts on Steeler, and working with Yngwie Malmsteen at the time?
Ron Keel: Steeler has a special place in metal history and certainly a special place in the hearts of the fans. Of course I tell the entire story of Steeler in my book, focusing on the positives and skipping over some of the speed bumps, but Steeler was part of a magical time in rock history during the heyday of the Hollywood metal scene, and nothing can change that. And the album we released (1983's Steeler) has become a cornerstone of that era, so I'm very proud of that fact. Yngwie and I were both too stubborn to compromise, and it wouldn't have mattered anyway – he would still have quit the band to join Alcatrazz when he got the call from Graham Bonnet, no matter what the situation with Steeler might have been.
Read more at Bravewords.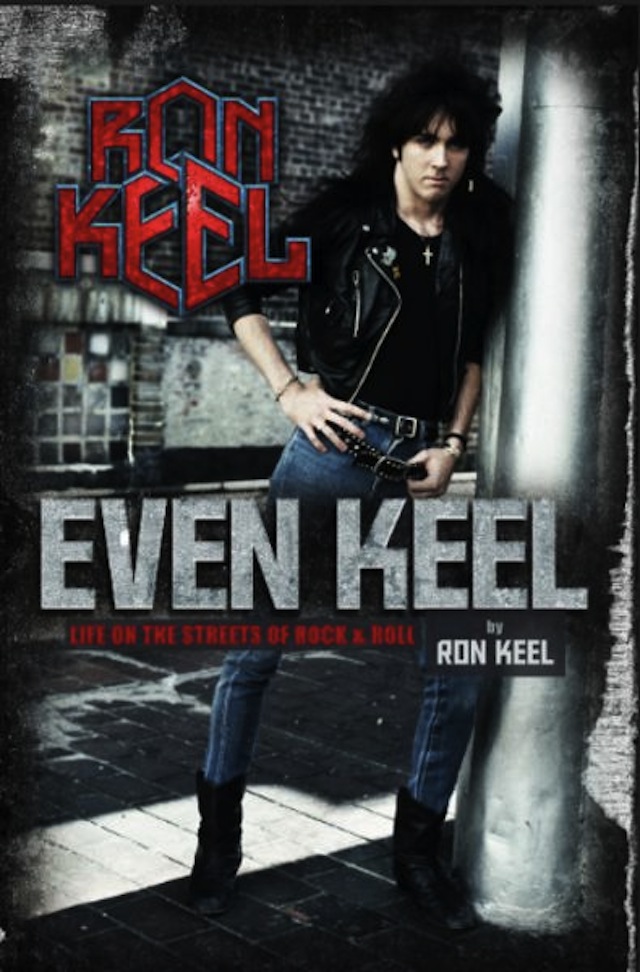 source: bravewords.com